Image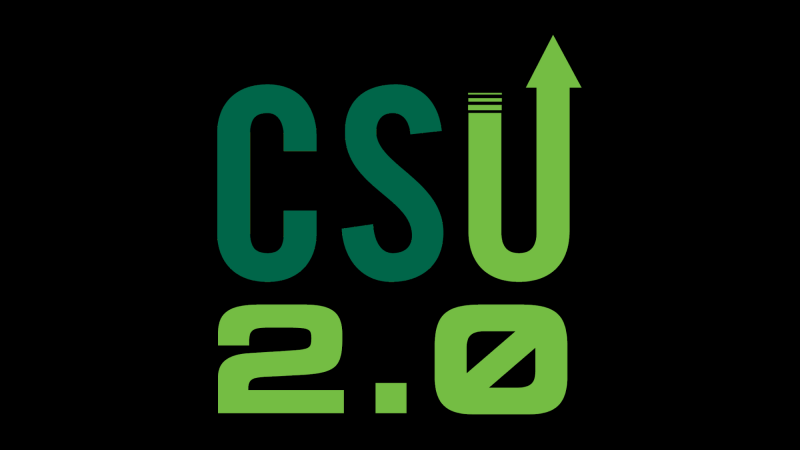 Credit: Cleveland State University
Cleveland State holds first CSU 2.0 Town Hall meeting
Cleveland State held its first Town Hall Meeting where it answered questions regarding CSU 2.0.
Cleveland State University on April 15 held its first CSU 2.0 Town Hall Meeting to discuss the blueprint for the university's future.
The town hall meeting was moderated by Lee Fisher, Dean of the Cleveland-Marshall College of Law. Eight panelists spoke or answered questions:
President Harlan Sands

Provost Jianping Zhu

Dr. Allyson Robichaud, Dean of the College of Liberal Arts and Social Sciences

Dr. Roland Anglin, Dean of the Maxine Goodman Levin College of Urban Affairs

Dr. Robert Krebs, President of the CSU Faculty Senate

Jonathan Wehner, Dean of Admissions

Jeanell Hughes, Vice President for Administration and Chief of Staff

Dr. Susan Carver, Dean of the Washkewicz College of Engineering and Chair.
President Sands began the meeting by giving a brief overview of CSU 2.0. He discussed plans for where CSU must go next in order to implement the plan, including expanding CSU's brand, reaching more students, and better preparing students for the workforce.
President Sands then discussed the strategic themes:
Theme 1: Distinction Leading Public Urban Research University

Theme 2: Differentiate on Student Success

Theme 3: Strengthen Anchor Mission/Become "Beacon" Institution

Theme 4: Build Financial Strength/Strengthen Campus Communications
Following President Sands' overview, the panelists answered questions from the CSU community. Many of the questions addressed staff involvement in the strategic plan, increasing faculty and staff, and investing in long-term success of the university and students.
Dr. Susan Carver addressed staff participation in the plan, stating that appropriate staff would be included to meet the needs of the colleges. President Sands added that participation from faculty and staff is a priority. 
"Speak up and do what we're doing and make it a priority," Sands said. "Make it a priority as we are. At the end of the day, this is a shared effort among all of us."
In response to CSU's plan to increase student enrollment, Jonathan Wehner focused on enhancing CSU's brand both across Northeast Ohio and nationally. 
The panelists also addressed questions regarding diverse leadership in the plan, the reorganization of colleges, and career preparation.
The full Town Hall Meeting can be seen here on YouTube.