Image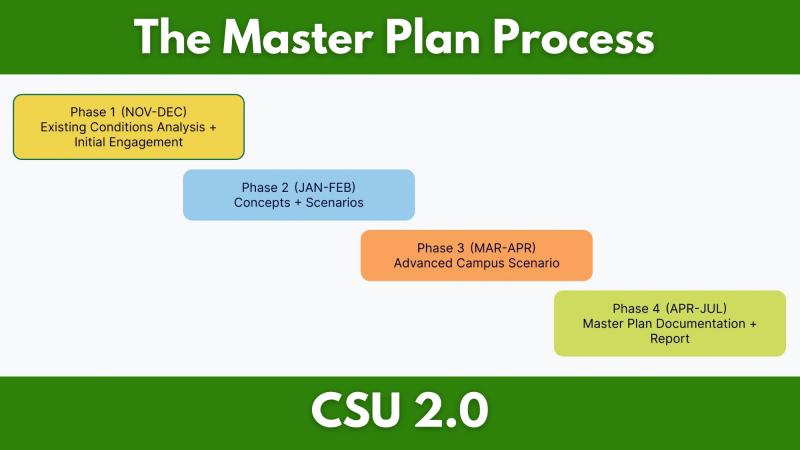 Credit: Cleveland State University
Cleveland State asks students for their input into the university's CSU 2.0 master plan
CSU is asking students to take part in an interactive survey that will help kickstart the Master Plan Project formulated for the development of the CSU physical landscape. For every completed submission, the university will donate $1 to the Cleveland Food
CSU Provost Laura Bloomberg is urging students to take part in an interactive survey to better make their voices heard as part of the university's CSU 2.0 plans.
The survey will ask participants to create a map of their daily experiences on campus that will be used cumulatively to identify areas of physical development. 
As incentive to contribute, the university will donate $1 to the Cleveland Food Bank for each submission. The last day to complete the survey is Friday, Dec 3. 
This survey initiates phase one in the Master Plan Project that will be guiding the future landscape of CSU. Phase one is focused on analyzing existing conditions and kickstarting community engagement. The coming months will also bring a series of open stakeholder meetings in which all of CSU is welcome. 
The next three phases of the process are as follows: 
Phase 2: Concepts + Scenarios
Phase 3: Advanced Campus Scenario
Phase 4: Mast Plan Documentation 
Each phase will roll out through the spring and summer semesters of 2022.