Image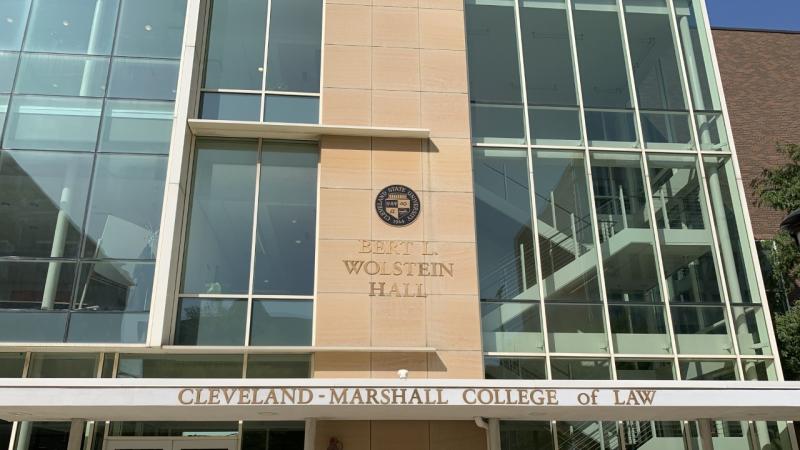 Credit: Maddie Saines
Cleveland State and the University of Akron talk law school merger
CSU law faculty was given only a few hours notice of the potential merger.
Cleveland State University is exploring the possibility of forming a joint law school by merging the Cleveland-Marshall College of Law with the University of Akron School of Law.
CSU and UA announced in a press release on Aug. 27 that they are forming a "Joint Exploratory Working Group," headed by the deans of both law institutions, Dean Lee Fisher of CSU and Dean C.J. Peters of UA, to explore new opportunities. The working group will also consist of faculty, students and alumni of both universities' law programs.
When this announcement was released, the CSU law faculty was given only a few hours notice of the potential merger.
A CSU law faculty member said the university administration and faculty operate on a "shared government," and that the administration works with faculty on bigger decisions, such as the possibility of merging law schools.
"I was concerned about the process behind this. We are supposed to have a shared government… The admin. is supposed to work with faculty on these things," the faculty member said. "This is an example when shared government fell short."
CSU President Harlan Sands welcomed the initiative. 
"The opportunity to work together on something truly special and unique that builds upon our respective track records of academic excellence and student engagement is real," President Sands said in the press release. "Our collective ability to meet the changing needs and expectations of our legal and business communities in Northeast Ohio is greater if we work together."
By combining both law institutions, CSU and UA would create the largest public law school in the state of Ohio, offering a plethora of courses for law students.
The two law schools had earlier announced they would cross-register eight courses for the fall 2020 semester.
The plan to combine the CSU and UA law schools is not yet concrete. The CSU law faculty are unsure at this time how the proposed merger would affect them and their students.