Image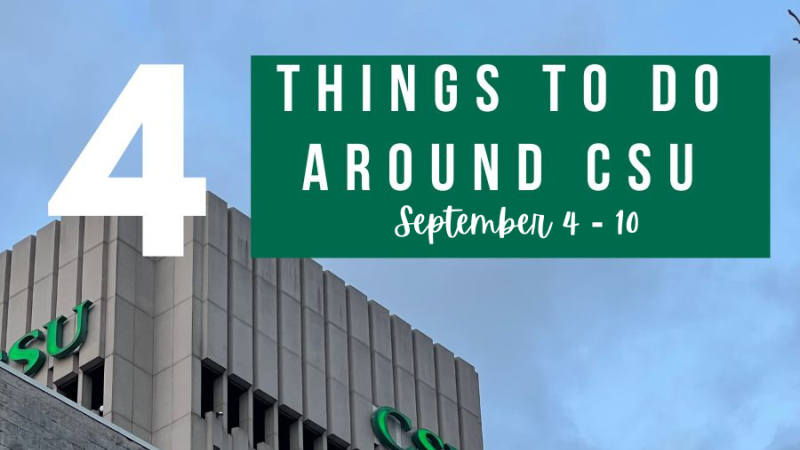 Credit: Cleveland Stater
4 things to do around CSU this week
Welcome back on campus, CSU! Here are a few chances to make connections, play some games, and try new food this week.
Welcome to campus, Vikes! This week, there are plenty of different chances to create new connections as well as try new food and drinks. From tacos to soccer, there's something for every type of student on campus.
9/05 - Barrio Opens 
Happy Taco Tuesday, CSU! Take a trip to Berkman Hall to try out the new Barrio, equipped with self-serve kiosks and adorned with the restaurant's classic murals. Additionally, students will be able to use their meal swipes or any other form of payment to purchase their tacos. We hope to see you there!
9/06 - Food Fest 
Cleveland State's Campus Activies Board is kicking off the school year with a Food Fest. The event will be filled with music, outdoor activities, and of course, a plethora of food. The treats will be provided by CSU catering, local vendors, and Mitchell's ice cream, ensuring there will be something for everyone to snack on. In addition to food, there will be games to play, music to dance to, and prizes to win. This event will begin at 10 a.m. and will continue until noon in the Student Center.
9/07 - Mocktail Mixer
It's time to forget about your worries, sip on a mocktail, and hang out with new friends. The Mocktail Mixer hosted by Student Wellness Programs can give you all of that and more. Between noon and 2 p.m., join Peer Education and the "Helping You Through Peer Education" (H.Y.P.E.) team in the Student Center for games, snacks, drinks, and music. Just make sure to taste test each mocktail so you can cast your vote on which is the best!
9/09 - Men's Soccer Club vs. Case Western

Did you miss your chance last weekend to catch the men's soccer game? Don't fret, the ball is still in your field! They will be returning to Krenzler Field this Saturday to play against Case Western at 2 p.m. Gather your friends and join new ones to cheer on Cleveland State and show your school spirit!