Image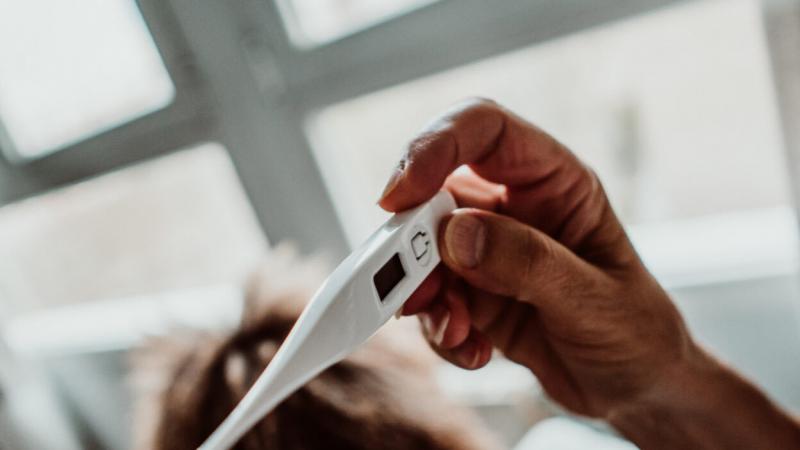 Credit: Adobe
What are the symptoms of COVID-19 and what should I do?
These are some steps that individuals should take to minimize the risk of, manage or combat COVID-19.
COVID-19 continues to disrupt and alter the lives of tens of thousands of Americans every day, and it is vital to recognize the symptoms when they appear, leading many to the questions: do I have the coronavirus, and what do I do if I think I have it?
According to the CDC's Symptoms of Coronavirus, COVID-19 symptoms include fever or chills, cough, shortness of breath, fatigue, muscle or body aches, headache, loss of taste or smell, sore throat, congestion, nausea and vomiting. Many of these are also symptoms of the flu.
The Ohio Department of Health notes that there are no vaccines to prevent COVID-19: Implement the personal prevention protection methods used to prevent flu and other infectious diseases. Wear a mask and socially distance.
The CSU Health and Wellness Services has provided 10 things you can do to manage your health at home if you have a possible or confirmed COVID-19 case:
Stay home from work and school, and stay away from other public spaces. If you must go out, avoid using any kind of public transportation, ridesharing, or taxis. 

Monitor your symptoms carefully. If your symptoms get worse, call your healthcare provider immediately. 

Get rest and stay hydrated. 

If you have a medical appointment, call the healthcare provider ahead of time and tell them that you have or may have COVID-19. 

For medical emergencies, call 911 and notify the dispatch personnel that you have or may have COVID-19. Only use the emergency number in a life or death emergency.

Cover your cough and sneezes with a tissue or use the inside of your elbow. 

Wash your hands often with soap and water for at least 20 seconds, or clean your hands with an alcohol-based hand sanitizer that contains at least 60% alcohol.

As much as possible, stay in a specific room and away from other people in your home. Also, you should use a separate bathroom, if available. If you need to be around other people in or outside of the home, wear a mask. 

Avoid sharing personal items with other people in your household, like dishes, towels and bedding. 

Clean all surfaces that are frequently touched, like counters, tabletops and doorknobs. Use household cleaning sprays or wipes according to the label instructions. 

Individuals that think they have COVID-19 should follow the steps to reduce viral spread and schedule a test to confirm a diagnosis. 

CSU's Health and Wellness Center offers COVID-19 testing to students and faculty by appointment only. 
For questions concerning scheduling a COVID-19 test, please call the Health and Wellness Services at 216-687-3649 or email at healthandwellness@csuohio.edu.