Image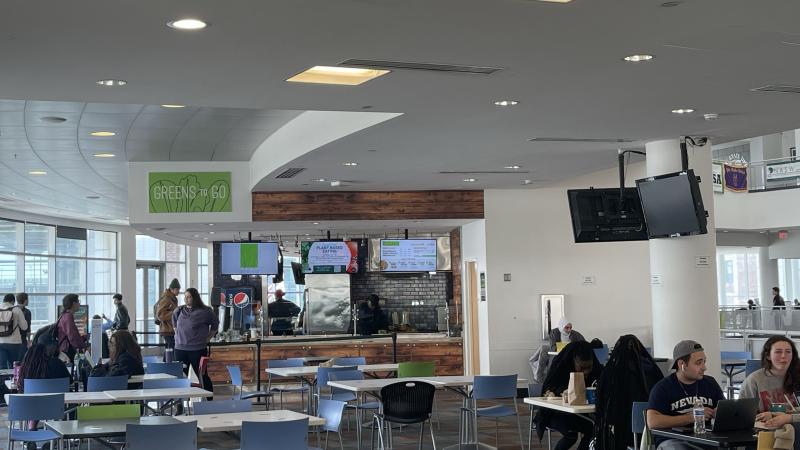 Credit: Jo Murray
Students respond to CSU's easing of its mask mandate
Cleveland State eased its masking mandate ahead of spring break. The Stater asked a range of them how they felt about the new guidelines.
Cleveland State University eased its mask mandate ahead of spring break. Beginning March 7, students, faculty, and staff were not required to wear masks on campus, except inside labs and classrooms. 
The Stater spoke to six students from across campus to get their feelings about the revised mandate. Following are their responses:
Mallory, College of education

 
"I will keep wearing my mask on campus, before and after class." Senior Mallory Schnepp said. She added that she thinks administration could have done a better job of making sure students were wearing a mask. "Because students weren't wearing masks, I think COVID cases could go up a little."
Marija Bjelopera, College of Education
"I still plan on wearing my mask," Bjelopera said. "I think some professors were better than others. Some professors were laid back and didn't seem to care if students were wearing a mask or not." On the possibility of COVID numbers increasing, she said, "I hope they don't go up, but I wouldn't be surprised if they did." 
Elizabeth Hadzima, College of Social Sciences
"It doesn't affect my mask use at all, I will still be wearing my mask on campus," Hadzima said. "I feel like they were on it more at the beginning of last year, but now it's made them more relaxed." She added that she felt that eased mandate could lead to a slight increase in COVID numbers."
Maya Weber, College of Nursing
"I'll wear my mask when I need to wear it," Weber said. "I don't have any problems with how the administration has handled the new mask mandate and I think it's fine." She added that even if COVID numbers do go up slightly, "there's only so much you can do."
Amelia Puin, College of Nursing
"It won't change it. I will still wear my mask," Puin said in response to the easing of the mask mandate. "I don't like how they've (the administration) handled it. I haven't seen any professors or administration enforcing it." She said she thinks COVID numbers are going to increase."
Gianna Vazquez, College of Nursing
"It's kind of weird to not have a mask on," Vazques said. "But I feel like this new mask mandate has affected my mask use. I'll only wear it when I need to wear it." 

She was okay with the administration's move, but said CSU "could have enforced the mask use, before this new mask mandate."

"I think the (COVID) rates will probably stay the same, only because people weren't wearing them, to begin with."

CSU's administration said it recognized and respected that some faculty, students, and staff would choose to continue to wear a mask and that the community should respect that.
The administration noted that vaccination plus a booster continues to offer the best protection against serious illness, hospitalization, or death from COVID-19 and that CSU continues to provide free vaccinations and booster shots for students, faculty, and staff at Health and Wellness Services.