Image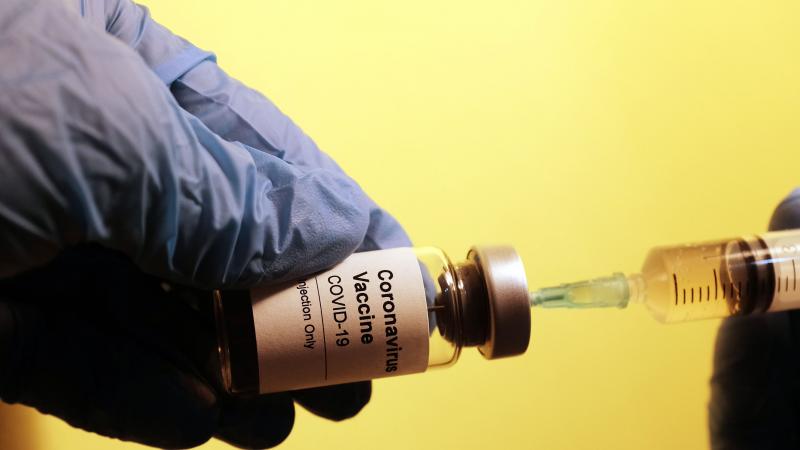 Credit: Hakan Nural | Unsplash
CSU students talk about COVID vaccine mandates
CSU students give their thoughts on Cleveland State's vaccine mandate for students living on campus and the possibility of requiring everyone to be vaccinated.
Cleveland State announced in July that it will require all students living on campus to be fully vaccinated before returning to campus this fall.
The Stater asked students what their thoughts were on the COVID-19 vaccine and the requirement of students living on campus to be fully vaccinated.
"While I agree that there is an importance of being vaccinated, I feel it is wrong to force everyone to get the shot," Amber Finley, a psychology major, said. "This happens to take away from our first amendment and the true meaning of the country."
The 20-year-old added that even though she is fully vaccinated, she still doesn't feel safe when she is in public and more needs to be done than just a "vaccine mandate."
Cameron LaRocco, a 21-year-old marketing major does not agree with the idea of a vaccine mandate for all students.
"I do not agree with CSU's vaccination mandate for students living on campus--I understand the vaccine is an important development, but it has become glorified in the media," LaRocco said.
"I understand Pfizer has recently been approved by the FDA and I do understand the proven benefits of vaccines," LaRocco continued. "However, this is a recent medical development and every person has a right to choose what to do with their bodies."
While some students don't agree with mandating vaccines, others think it's necessary.
"I don't see how it is any different than any other vaccines the school requires to live on campus," Alana Misseldine, a 36-year-old communications major, said. "Don't students have to get meningitis shots and Hep B shots? People only rail against this one because somehow we've managed to make a deadly pandemic a political issue."
Chavonne Washington, a 25-year-old business major, has mixed feelings about the vaccine.
"I ended up getting my first shot on August 15, but I didn't get it out of me naturally wanting it--I got it out of feeling forced," Washington said. "I regretted it the moment I got it because of all the controversy around it and I feel like no one should be forced to put anything into their body that they are not comfortable with."
Kaylee Catalano, a 21-year-old Journalism major, is pro-choice when it comes to the COVID-19 vaccine.
"I think the vaccine should be optional absolutely--I'm pro-choice when it comes to anything, we all have different lives, medical histories, and morals," Catalano said. "I believe it's best to promote the vaccine while educating its purpose and how receiving it will help us overcome COVID-19 sooner with hopefully less deaths as well."
Catalano also says she was unaware of CSU's mandate for students living on campus to be fully vaccinated and she disagrees with it.
Some schools are now requiring all students and staff to be fully vaccinated. Ohio State University is one of many to do so. The Stater also asked students if CSU should make it mandatory for all students to be fully vaccinated.
"I absolutely do not think Cleveland State should make vaccines mandatory for all students. I believe every student and citizen has a right to make that choice for themselves," LaRocco said. "I also firmly believe that every student at this university has earned their right to be here--to deny someone education because they aren't getting a vaccine is hypocritical in the sense that we are supposed to be getting the vaccine to make others comfortable."
While one student thinks the choice to be vaccinated should be up to the students, another points out that it is ultimately the university's call. 
"I think if CSU made it mandatory for ALL students to be vaccinated, that's on them--they do call the shots and unfortunately if you're really that against the vaccine, then you'll have to figure something else out," Catalano said. "I don't think they should, but if they did, I wouldn't argue it."
Cleveland State University is continuing to fine tune its COVID-19 protocols in order to keep staff, students, and the community as safe as possible. The college also recommends that everyone get vaccinated if they can, and requires everyone to continue wearing their masks.
For more information on CSU's campus safety protocols visit, https://www.csuohio.edu/safe-campus/safe-campusy.