Image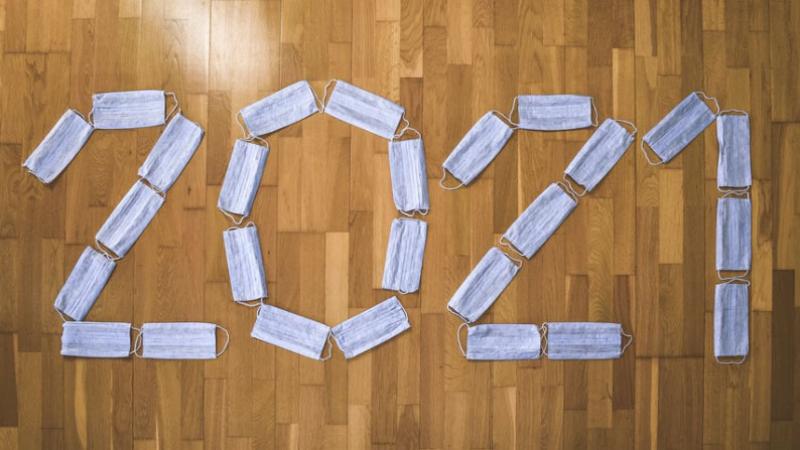 Credit: Ibrahim Boran
CSU students and faculty respond to news of the planned return to campus
Students and faculty members welcomed the news that CSU is hoping to return to "near normal operations" in fall 2021.
Students, faculty and staff at Cleveland State University have pondered for a year: When will in-person classes resume? 
CSU President Harlan Sands said two weeks ago the university should return to "near normal" operations in fall 2021.
A convenience sample of students and faculty responded to the news as follows:
"I finally get to have a real college experience." -- Jaycea Foust, Social Work and Criminal Justice Major
"I think it will be great for those that have been missing the experience of campus life and socialization. I still hope that they offer the possibility of remote or web based courses for those that are high-risk or concerned for their well being. It's great that everything is opening back up again, I really hope this isn't naive optimism." -- Lee Baird, Communications Major
"I do not personally feel we are yet ready to open campus up for everyone. I think with the variants, it is scary. Having that the variants may make it difficult, as we are unsure how deadly they are. I think if we keep following orders and wearing our masks, it may help. It is all we can do until more research is conducted. I also think we need to be considerate of others and those who have lost someone, they are the ones personally affected by it all so I would say, be cautious and courteous." -- Willow Graley, Journalism Major
"I'm a little nervous about returning to campus in the fall, but I will finally have a chance to experience campus life at a university." -- Chavonne Washington, Business Major
"I am very excited and anxious to return to learning in person in the fall. I feel like it's going to be somewhat awkward being back around everyone, but I cannot wait." -- Nyhja Smith, Communications Major
"I'm thrilled that we are going back to campus in the fall. I miss seeing the students and the teachers face-to-face. I think this past year has taught us we can successfully teach online, but we forgo many of the opportunities that campus life has to offer us, including the social aspect." -- Elizabeth Thomas, Ph.D., Promotional Communications Professor
"In the CSU Dance Program, we feel the sense of community experienced in being in the dance studio together is both a want and a need. Though many of our classes have been face to face in Fall and Spring with reduced capacity, it will be so wonderful to have the dance students be able to interact with each other in class and rehearsals, informally outside of the studio, and in the many activities that bring us together as a community including master classes, workshops, and live performances. The shared kinesthetic experience of dancing together, moving in each other's negative space, and the power of touch to inform and inspire expressive movement has been sorely missed. We look forward to trading our living rooms and dorm rooms with their technology challenges and restrictions from furniture and funky floor surfaces, for the freedom to explore and create in the large, beautiful CSU Arts Campus dance studios. And most of all, we look forward with excitement to the physical, emotional, and cognitive stimulation that is waiting for us when we can all dance together again." -- Lynn Deering, Department Chair, Director of Dance
"It will be great to be back in the classroom again after a year on Zoom! While there are some aspects of learning that are best done solitarily, the positive group dynamics within the classroom are often very beneficial for both the students and professors. I have missed the energy of the classroom. And I'm sure the students have missed that too." -- Edward M. Horowitz, Ph.D., Journalism Professor 
"We have persevered this year with limited face-to-face music interactions, but it will be pure joy to have School of Music students and faculty back on campus in the fall, making music together, and (hopefully!) hosting audiences for our performances. And it will be such a relief when our music education and music therapy students can once again interact with clients and students in-person." -- Heather Russell, Ph.D., Associate Professor, Director, School of Music
Even though Cleveland State plans to return to campus in the fall, COVID-19 remains a threat. Students, faculty, staff and the administration will need to be vigilant for the foreseeable future before normal replaces "near normal."
For more information on CDC COVID-19 prevention guidelines visit, https://www.cdc.gov/coronavirus/2019-ncov/prevent-getting-sick/prevention.html