Image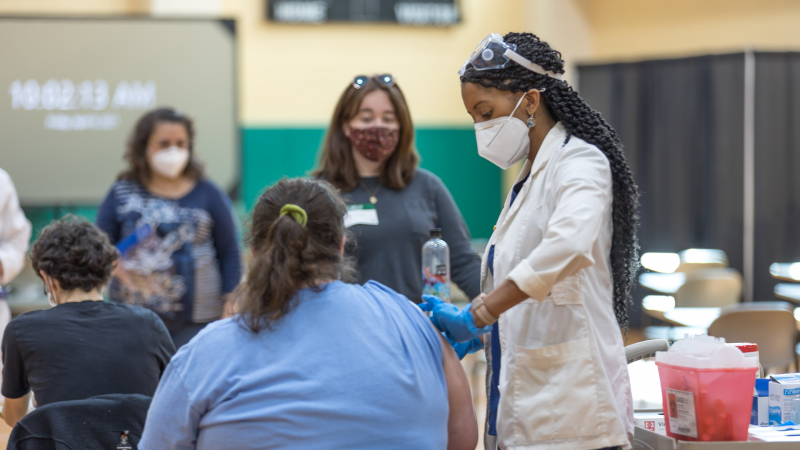 Credit: Cleveland State University
CSU puts student-only vaccination center on hold
The university paused the CSU student vaccination center at the recommendation of the USFDA, CDC and state of Ohio, after an extremely rare clotting issue was reported.
Cleveland State University announced on Tuesday it is temporarily pausing it's just-opened CSU student vaccination center as a precaution and at the recommendation of the state of Ohio after extremely rare blood clotting problems were reported.
The pause complicates CSU's plans to vaccinate as many of the student population as possible before summer. The student-only center opened on campus on April 8 after Governor DeWine secured doses of the single dose Johnson & Johnson vaccine, saying he hoped all Ohio college students would get the shot before the end of the spring 2021 semester.
Tuesday's decision by Ohio and CSU came after the federal Food and Drug Administration (FDA) and the Centers for Disease Control (CDC) recommended a pause in the use of the Johnson & Johnson vaccine after six people out of some seven million who have so far received the vaccine later developed blood clots.
"It's less than one in a million," said Dr. Anthony Fauci, the country's top infectious disease specialist.
Ohio Governor Mike DeWine issued a brief statement on Twitter recommending all vaccine providers in the state stop using the vaccine until more information was provided by the FDA and CDC.
The university announced the opening of the student-only vaccination center in an email sent to all students on April 6, recommending that students get the Johnson & Johnson shot.
CSU has yet to announce next steps regarding the student-only vaccination center. However students, like everyone eligible in the state, are still able to make appointments to receive the two-shot Pfizer COVID-19 vaccine at designated locations in Cleveland and across Ohio.