Image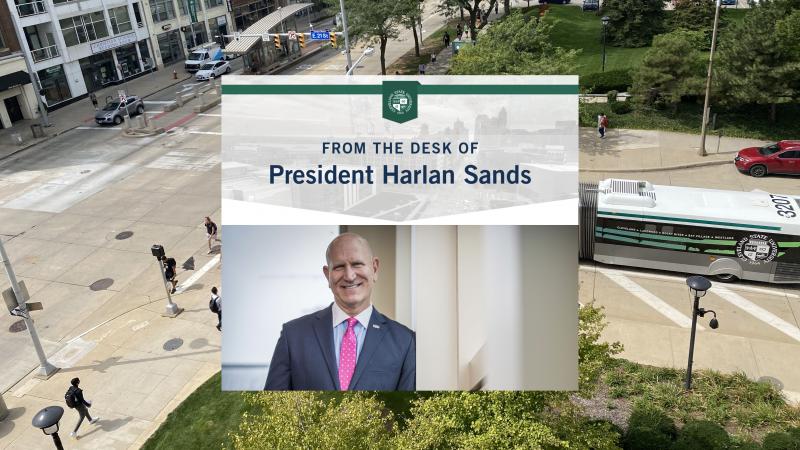 Credit: Cleveland State University
CSU President Harlan Sands tests positive for COVID-19
President Sands shared a message with all students and faculty announcing that he has tested positive for COVID-19.
Cleveland State's President Harlan Sands shared an announcement through email to all students and faculty on Thursday, disclosing that he has tested positive for COVID-19.
He said that his symptoms have been body aches, chills, light fever, and fatigue. The president is thankful that his symptoms are not more severe, possibly because he is fully vaccinated.
Sands also mentioned that all safety protocols are still being followed on campus through close contact tracing and testing.  He also urges students who are not yet vaccinated to get the vaccine to prevent others from contracting Covid.
"A COVID vaccine is the least we all can do to get through this pandemic with as few deaths and serious long term effects as possible," Sands said.
He concluded the message by letting everyone know that his family members are healthy for now and he will be fully focused on recovering.