Image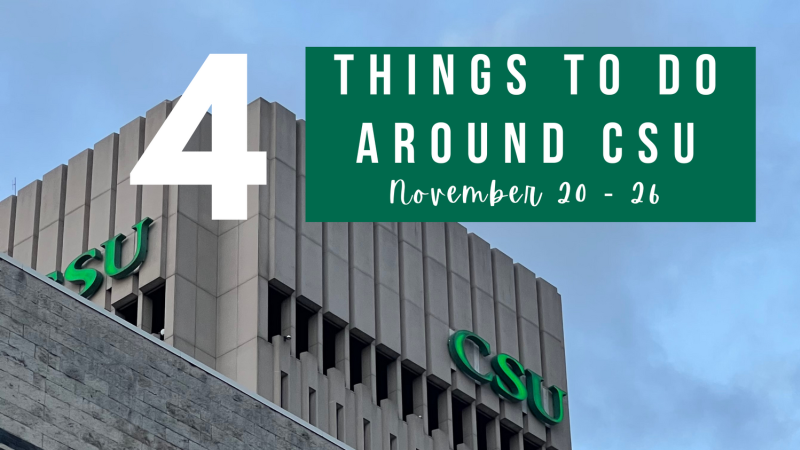 The Cleveland Stater
4 things to do around CSU | Nov. 20 - Nov. 26
As Thanksgiving draws near, Cleveland has events throughout the week to get you in the holiday mood.
11/21 - Trivia Night





Cleveland State University's Residence Life & Housing and Viking Food Co. are hosting Trivia Night on Tuesday, Nov. 21 at the Viking Public House from 7 p.m. to 9 p.m. The event will include prizes for the winning team or teams.


 

11/22 - 11/26 - Cirque du Soleil's "Corteo"



Cirque du Soleil's "Corteo" will be in Cleveland from Wednesday, Nov. 22, through Sunday, Nov. 26. "Corteo," which is an Italian word for "cortège" tells the story of a parade imagined by a clown and includes both spontaneity and comedy, with the circus show taking place somewhere between heaven and Earth. 

The show will be performed at CSU's Wolstein Center, and most performance begins at 7:30 p.m. with the exception of an additional matinee show on Saturday at 3:30 p.m. On Sunday there will be one show only, a matinee at 1 p.m.





Tickets range from $25-$99, plus additional varying ticket fees. For more information or to purchase tickets, visit

https://www.cirquedusoleil.com/corteo#about-the-show

.




 

11/22 - Cleveland Cavaliers v. Miami Heat





The Cleveland Cavaliers will play against the Miami Heat on Wednesday, Nov. 22, at 7:30 p.m. at Rocket Mortgage FieldHouse. Students who have the

Cavaliers and Monsters student pass

may receive offers to purchase discounted tickets for the game.


 

11/23 - Cleveland Turkey Trot 





The Cleveland Turkey Trot, the annual running event in which runners celebrate Thanksgiving, is on Thursday, Nov. 23 — Thanksgiving Day. The race, which is hosted by Onyx Health Club and has been a Cleveland tradition since 1982, offers options of a 5 mile run, a 5k or a 1 mile run. Runners will start and finish the race in downtown Cleveland. Registration fees for the Cleveland Turkey Trot are $40, which also includes a medal for all race participants and a long-sleeve shirt. For more information on this event or to sign-up to run in the race, visit

https://www.turkeytrotcleveland.com

.