Image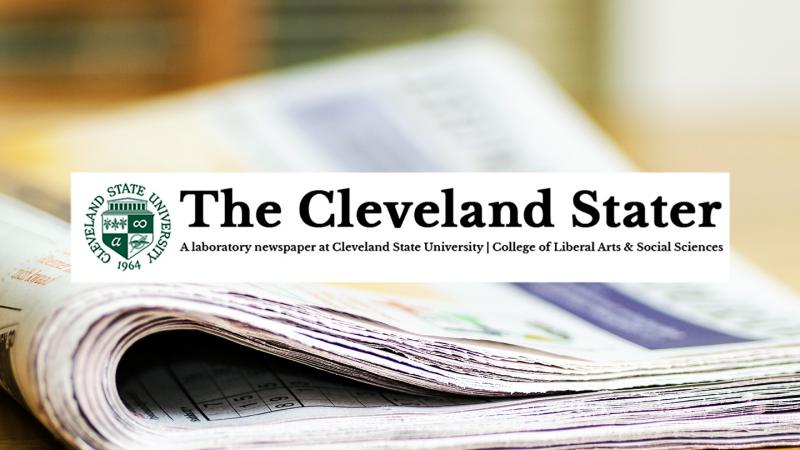 Clifton Boulevard: One of the busiest streets in Cleveland
(Editor's Note: This article was written for Leo's Jeffres' Specialized  class.)
Clifton Boulevard--lined with big trees, multi-family homes, apartment complexes and turn-of-the-century single family colonials--is one of the busiest streets in greater Cleveland.
But before there was a Clifton Boulevard there was only Lake Avenue, the only street in the area that would take you to the western regions at the end of the 19th century.
At the time there was a large plot of vacant land owned by the Edgewater Land Co. that ran south of Lake to the railroad tracks, and this was the origins of the eastern end of Clifton.
With a growing demand for residential property, Clifton was spun off of Lake Avenue, heading west to developing neighborhoods and eventually suburbs.  Today, it is a broad avenue that merits the label of boulevard as it runs through tree-lined neighborhoods of Cleveland, including the Edgewater neighborhood.
Clifton reaches West 117th Street before it leaves Cleveland for the first-ring suburb of Lakewood. Cleveland and Lakewood natives call this area the Gold Coast. Visible from Downtown Cleveland, the Gold Coast consists of many high-rise condo and apartment towers along the shores of Lake Erie.
The Gold Coast runs specifically along Edgewater Drive and Lake Avenue and is bordered on the west by Gold Coast Lane and on the east along West 117th Street. Some consider Clifton Boulevard also to be a part of the Gold Coast. Most of the neighborhood revolves around dense low-rise residential complexes on the southern side with the newer and taller buildings on the northern side. The Gold Coast is mostly residential, but several hotels and a large number of retail shops--coffeehouses, restaurants, shops, and delis--are located on the outskirts of the neighborhood, particularly along Clifton Boulevard and West 117th Street.
While the majority of the Gold Coast is fully developed and has been since the 1970s, several plans are under consideration to enhance the future of Lakewood.
Driving down Clifton, through Lakewood, travelers pass a couple different schools,  Emerson Elementary and Lincoln Elementary. Lincoln was built in 1913, and the original 11-room brick building still stands at 15615 Clifton Blvd., with two wings of eight rooms each added in 1916 and 1920 to keep pace with rising enrollment. The most recent addition, the gym, was dedicated on Dec. 2, 1969. Of the two schools, Lincoln Elementary is the oldest on Clifton Boulevard.
Clifton Avenue ends its run in Lakewood as it nears the Rock River Lagoon area, home to the Cleveland Yacht Club and numerous boat houses on the river with boats parked underneath. Cleveland's famous detective Elliot Ness once had a home in the Rock River Lagoon area.
As Clifton Avenue leaves Lakewood for Rocky River, its name changes and its journey as Clifton ends.
---