Image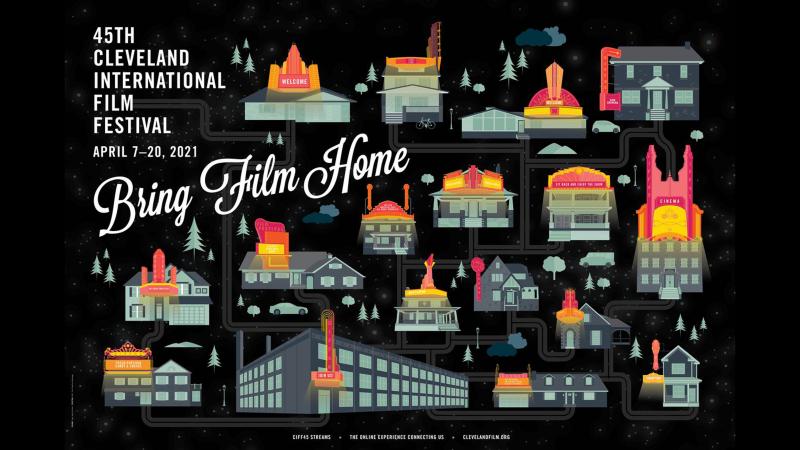 Credit: The Cleveland International Film Festival
The 45th Cleveland International Film Festival held virtually
The film festival took place virtually for a second year on April 7 through April 20.
The 45th Cleveland International Film Festival took place virtually for the second year in a row April 7 through April 20.  
Last year's festival was moved online after Cleveland Mayor Frank Jackson announced on March 11 that the film festival and St. Patrick's Day parade would be shut down.
"That was exactly two weeks before we were supposed to open the 44th festival and it was going to be our last year at Tower City, we'd been there for 30 years," Marcie Goodman, CIFF Executive Director, said. "We had this huge celebration planned because this year we were supposed to move to Playhouse Square, but of course none of that happened."
This year's festival, CIFF45 Streams, showcased 117 feature films and 182 short films from 63 countries. With 51,216 streams and an average of two individuals watching a stream, CIFF estimates the festival had 102,432 viewers, according to a press release. The virtual festival revealed something unexpected.
"We realized that the festival became accessible to so many people who could never experience it before for whatever reason," Goodman said.
The festival featured 64 Q&As and conversations with filmmakers, mostly prerecorded, that are also available for viewing on the CIFF YouTube channel. 
The virtual festival saw success in its educational program, Film Slam, for 5th through 12th graders with 56,000 registered students, compared to 11,000 students during an in-person festival.
Even with the success of the virtual festival, it still does not replace the feeling of viewing a film in-person how the filmmakers intended.
"There's definitely silver linings to doing an online festival but it's just not how film should be experienced," Goodman said.
For the future of CIFF, it is too early to tell if the festival will continue to be virtual, go back to in-person or adopt a hybrid style for 2022, but viewers can expect the festival to return next spring.  
"If we've learned just one thing in the past year, it's that we can't even predict tomorrow, let alone beyond that," Goodman said.
CIFF plans to see what other film festivals do this summer and continue to follow the science and community circumstances while planning next year's festivities.
All the award winners from the festival can be found here.