Image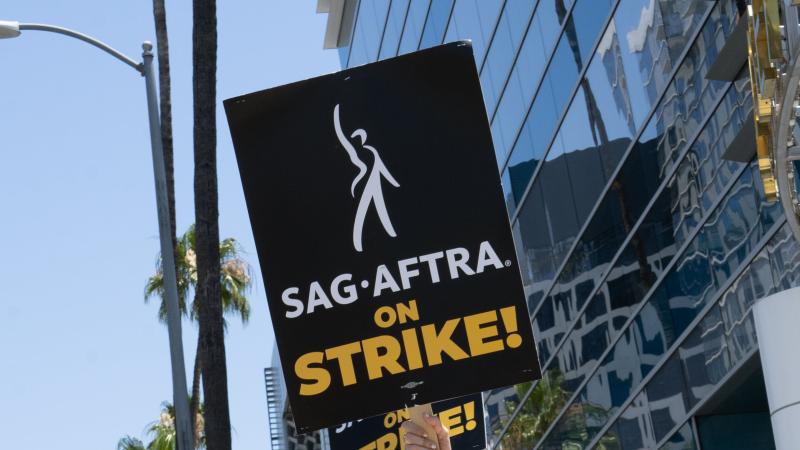 Picture credit: Nicholas Mageras | Pexels
Opinion - Why you should care about the SAG-AFTRA strike
In 2022, I was a background character in a Hollywood blockbuster. Now, studios want to make sure I'll never do it again.
The Screen Actors Guild-American Federation of Radio Artists (SAG-AFTRA) has been on strike since July 14, 2023. 
Actors want fair wages, but studios want to keep costs low and negotiations have been wildly unsuccessful.
What you should know
The Writers Guild of America (WGA) went on strike on May 2, 2023. Following the rise of streaming, pressure on writers has grown, and job security has dwindled. This, along with the fear of artificial intelligence invading the writers room, resulted in months of picketing as well as long negotiations with the Alliance of Motion Picture and Television Producers (AMPTP).
SAG-AFTRA joined the WGA on the picketlines in July, standing in solidarity with writers and advocating for their own jobs, ramping up the pressure on AMPTP.
WGA and AMPTP reached an agreement on Sept. 25, putting an end to their strike. The contract includes bonuses on streaming residuals, more restrictions on hours and other improved benefits. 
Negotiations between SAG-AFTRA and AMPTP haven't been as successful. They initially began in June of this year and while union leadership had high hopes at the beginning, more recent conversations have pointed toward a bleak future. 
Recent negotiations have been inconclusive. Actors and studios have yet to revisit AI and streaming residuals, which make up a majority of SAG-AFTRA's demands. 
SAG-AFTRA has upwards of 160,000 members, consisting of actors, performers, DJs and broadcasters. Their demands include more AI safeguards, minimum pay raises and much like the WGA's list of demands, more financial security regarding streaming services.
"Breaking Bad" star Bryan Cranston summed up the strike in a quote from the picket line.
"Our industry has changed exponentially," Cranston said. "[Studios] are fighting us tooth and nail to stick to the same economic system that is outmoded, outdated."
Most actors aren't stars, and aren't paid well for what they do
When you think of an actor, especially a big name such as Cranston, you probably imagine luxurious mansions and paychecks with more zeros than you can count. For a majority of working actors, this isn't the case. 
According to a 2022 report from the U.S. Bureau of Labor Statistics, the average Hollywood actor made $27.73 per hour.
To emphasize why it's so important that actors receive fair residuals from their works on streaming services, actress Mandy Moore, known for her role in the popular drama "This Is Us," told the Hollywood Reporter she's made as little as "81 cents" on a streaming residual for the show, which amasses millions of views on Hulu and the NBC app. She later added more context in a post on her Instagram.
"In years past, actors could rely on residuals from their past work to help them get by," Moore wrote. "The world and business have changed and I'm hoping we can find a meaningful solution moving forward."
SAG-AFTRA reportedly proposed that streaming platforms put aside 57 cents per subscriber, contributing to a fund that would benefit actors who feel disproportionately paid. This was a decrease from their initial ask that got shut down, which was 2% of all streaming revenue.
AMPTP rejected the proposal, alleging that it could cost studios "over $800 million" per year.According to Deadline, the strike has so far cost California $5 billion, and has resulted in the termination of 45,000 industry jobs. 
The strike has lasted over 100 days now. If a negotiation isn't reached soon and the studios push talks back to January, over 60 days will be added to that number. 
The AI problem
Artificial intelligence is beginning to impact several industries, and entertainment is not immune to it.
In lieu of paying background actors for a day of work on set, studio heads are voting to use cheap AI models to fill in the seats in the background.
Image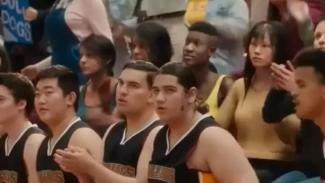 A number of background actors in a scene from Disney's 2023 film "Prom Pact" were AI-generated models. (Credit: Disney)
Notice anything uncanny about the image above? Disney opted to fill the bleachers in the background of a scene in "Prom Pact" (2023) with AI-generated models instead of real actors. 
But how will studios like Disney get models for the creepy, dystopian background characters?
Actress Alexandria Rubalcaba told NPR she was digitally scanned while working as a background character on the set of Marvel's "WandaVision," a series that streamed on Disney+ last year.
"I fear that AI is eventually going to weed out background actors," Rubalcaba, who claims Disney never asked for her permission to use her image, said. "They won't have any use for us anymore."
As of right now, studios allege they won't use actors' images in projects they're not already involved with. This means that an actor can be paid a day's work for the scan only to never step foot on set again, but the question of consent for use of their image is still up in the air. Actors think they should be asked every time their likeness is used, whereas studios think that initially asking for permission to take the pictures should be consent enough. 
Regardless of the consent problem, the existence of AI background characters threatens to wipe out background acting as a career for good.
In an incredibly competitive industry, background work is often how aspiring actors make connections and build their resumes. A number of Hollywood A-listers started their movie careers as background actors, including Matt Damon, Megan Fox, and Willem Dafoe. 
Why you should care
If the strike fails to end soon, there's a good chance your favorite fall series won't see the light of day. "Stranger Things," an incredibly popular series on Netflix, has yet to resume production for its next season. If a deal isn't reached soon, it won't resume until 2024 at the earliest.
Actors are also being advised to avoid promoting striked and new productions ("scabbing"), meaning some of the movies and shows you're excited about might not do very well due to stunted promotion efforts.
Some films, including "The Hunger Games: The Ballad of Songbirds and Snakes," which releases on Nov. 17, have received permission from SAG-AFTRA to allow their stars to promote the films.
SAG-AFTRA has also voted to grant strike authorization for a video game strike, meaning if the strike doesn't end soon, gamers might feel the effects too.
My two cents
In 2022, I spent 13 hours on the set of Sony's "A Man Called Otto." It was an incredible experience (and you can read more about it here).
I met Tom Hanks's youngest son, worked with an award-winning director, and got to meet a number of seasoned background actors who've been in the business for years. 
As an aspiring actress, that film credit looks incredible on my resume. I made connections and learned about the movie-making business through hands-on experience. Plus, the pay wasn't bad. And, even though I'm only on screen for a split second, it was unreal to see myself on the big screen.
Now, I'm afraid I'll never have that experience again.
Regardless of your thoughts on the current state of the entertainment industry—actors deserve fair wages and working conditions, period. Actors also need to start somewhere, and by getting rid of those entry-level jobs, the opportunities for people from working-class families like myself continue to shrink.
With interim agreements popping up recently, and negotiations taking place more frequently than ever before, I have a feeling the strike won't go into December, let alone January—but only time will tell.
I want the strike to end just as much as the next person. But, I'll survive without movies and my favorite shows for as long as I need to for SAG-AFTRA to seal the deal.