Image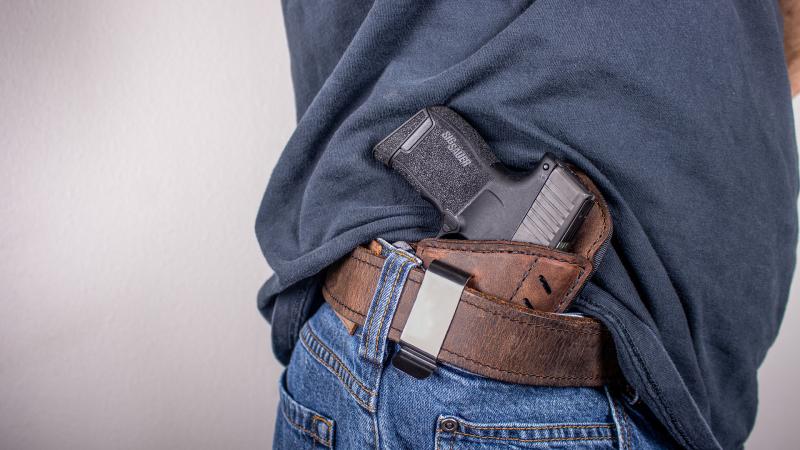 Credit: gmsjs90 from Pixabay
Commentary: Ohio moves closer to allowing concealed carry without a permit
The Ohio Senate will hear arguments on House Bill 227, which if passed would allow Ohioans to carry a concealed weapon without additional training or licensure.
The Ohio Senate will be hearing arguments on House Bill 227 which was recently passed by the Ohio House by a 60-32 majority. H.B. 227 would allow Ohio residents who are over 21 and up to carry a concealed firearm without any additional training. 
If passed, Ohio would be joining 21 other states that have "constitutional carry" laws on the books. The Ohio law would allow anyone who legally bought a handgun to conceal it on their person without the 8 hours of training the state currently requires. 
Ohioans would still be required to obtain a concealed carry license if they wished to travel to another state that shares licensure reciprocity with Ohio, however this would be completely optional. 
Of 10 CSU students asked about the legislation, nine said they would not want the bill as it currently is to be passed into law. Some stated safety concerns of careless people, who would have been denied a license if the current system was still in place, others worried that it would allow easier access to restricted areas. 
"I did the training, they should too. It wasn't very long, and it taught me some things I didn't know before," said one concealed carry holder on campus. 
H.B. 227 would also remove the requirement notifying police immediately that a concealed handgun is present when pulled over, only when asked by the officer would a carrier have to notify them. 
"I'm still going to tell them [police] that I have a gun if I get pulled over. I'll be safer if I do," said one CSU student. 
Supporter of the bill Shane Wilkin, a representative of the 91st district in Ohio, claim that this bill simply allows broader access to second amendment rights. 
"My answer is I respect the constitutional rights of Ohioans and I trust them to handle firearms safely and responsibly," Wilkin said during a press conference when the bill was being deliberated in the House earlier this year. 
"The fact is, most gun owners are trained, skilled and knowledgeable about firearms."
It is unclear what effect H.B. 227 would have on the around 1,500 people that have their concealed carry licenses suspended each year, accounting for more than 14,510 suspended licenses since 2011. 
The bill is headed for the largely republican controlled Senate for likely approval.