Image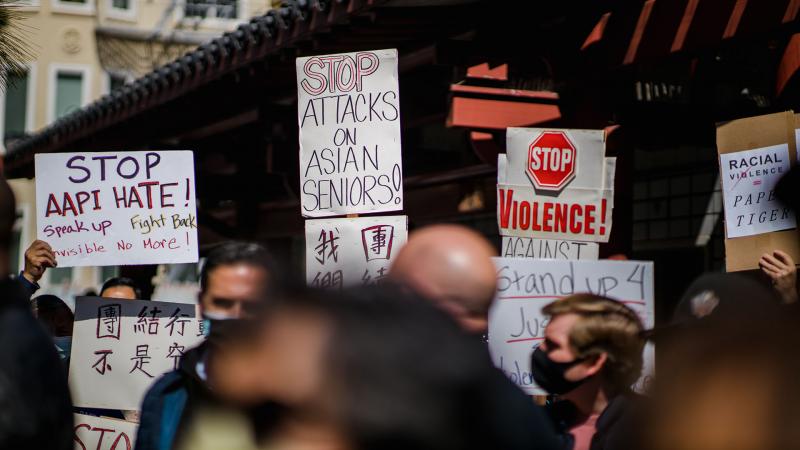 Credit: Unpslash | Jason Leung
CSU's Asian community reacts to Atlanta attacks
Members of CSU's Asian community respond to the Atlanta attacks, as racism and discrimination stir protests across the country.
The Asian-American community here at Cleveland State University is still reeling from the Atlanta attacks that occurred on March 16. Eight people were shot and killed at three spas and massage parlors in the metropolitan area of Atlanta. Six of the victims were Asian women.
Since the start of the COVID-19 pandemic, there has been an increase in hate crimes committed against the Asian-American community in the U.S. Racists frequently dubbed coronavirus "the Chinese virus" after it was first discovered in China, prompting many U.S. citizens to blame Asian-Americans for its spread in the U.S.
Dr. Haigang Zhou, chair and professor of finance in the Monte Ahuja College College of Business Administration at CSU is one of many Asian-Americans on campus who was devastated by the attacks.
"This is nothing new. The Asian community has been attacked and blamed for many, many years." Zhou said. "We are sad, shocked and feel helpless."
The Cleveland State University Faculty Senate and Administration released a joint statement on March 22 in response to the Atlanta shootings.
The statement "condemned the spike of violence against Asian, Pacific Islander, and Desi Americans (APIDA)," as well as all other hate crimes that have occurred since the start of the COVID-19 pandemic.
Zhou said the administration made an important first step addressing the attacks, but believes there are many more concrete steps the administration can take.
"Hosting different seminars or workshops to educate people on what is going on around the world, or educating the community on how they can help [the Asian community] are just some examples of how the administration can help," he said.
Other departments and colleges across CSU also released statements regarding the Atlanta attacks, standing in solidarity with the Asian-American community here at CSU.
Yue Li, a senior at CSU, received a message from her mother in China who alerted her of the attacks.
"My mother worries a lot because she doesn't really know what happens here," Li said. "This was just so scary for her to hear."
The attacks devastated Li, who fears the discrimination the Asian community faces in the U.S.
"In my view, all people are equal," she said. "I don't believe race or nationality gives people a right to look down on anyone."
Li considers herself lucky as she has yet to encounter any direct discrimination. However she does hear about the frequent attacks against individuals from the Asian community and hopes things get better.
"We all came here to get an education or to get jobs," she said. "We're all human and no one deserves this."
For information on how to educate yourselves as well as others, to take action or donate, please visit https://anti-asianviolenceresources.carrd.co.