Image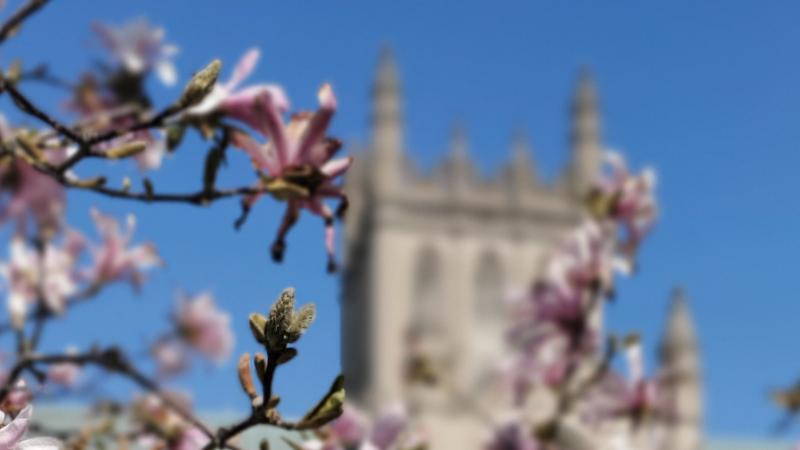 Photo by Crystal Beaulieu
CSU plant life alive and well during pandemic
Spring has sprung on Cleveland State's campus amid the COVID-19 crisis. Although the campus is void of human life, trees and flowers are right on schedule and growing slowly because of the cooler spring this year.
The Stay at Home order caused the grounds-keeping staff to be reduced and focus mainly on refuse pickup, weed control and grass cutting, according to Timothy J. Square Jr., superintendent, Grounds & Motor Pool.
"We have had to make some adjustments to our plans for renovation and upgrades this spring due the pandemic," he said. "The colder than usual weather has actually been beneficial to us, it has slowed down growth considerably, allowing us to keep up with weed control and grass growth. We are hopeful to ramp up our operation back to normal soon."
Plans are still in the works for beautification of campus this summer as well as updating the tree map, he explained.
"We are still going to plant our signature tropical beds," he said. "Our intention was to plant many new trees on campus this spring. We are going to push the plantings back to the fall, which is actually a better time to plant anyway. 
While not able to be on campus, students can stay up-to-date with Cleveland State's  grounds keeping by visiting CSU grounds keeping.
Students can also virtually explore the trees on campus by clicking here CSU's Tree Map