Image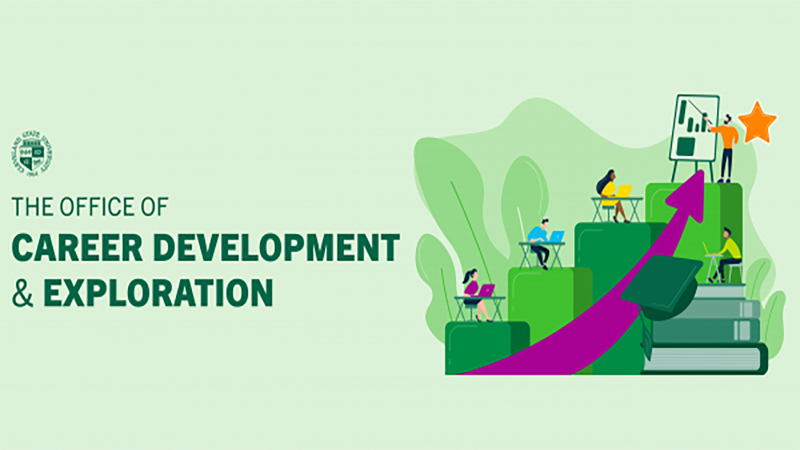 Credit: The Office of Career Development & Exploration
CSU's career development & exploration office to host Ready, Set, Pro!
Cleveland State University's Office of Career Development & Exploration hosts Ready, Set, Pro!, a conference geared towards graduating students looking for guidance for the real world.
CSU's Career Development & Exploration office is hosting Ready, Set, Pro!, a networking event geared toward graduating students on the 4th floor of the Wolstein Center from 10 a.m. to 2 p.m. this Saturday, April 22. 
The event promises to assist students as they prepare for their post-graduate lives while they workshop their resumes, focus on their finances, and network with peers and alumni. Several different presentations will be offered, covering a range of topics on professional development.
The Career Development and Exploration office provides positive support and programs to all students at the university – past and present. Current students can find resources that connect them to internships, a photo booth for professional headshots, and on-campus employment, while Alumni can get involved with future events. 
Students looking to attend this free event can find the registration here. The next event the office is hosting will be, Dress for Success, a free wardrobe-enhancing exchange for all students from 10 a.m. to 3 p.m. on April 27 in Rhodes Tower West 202.