Image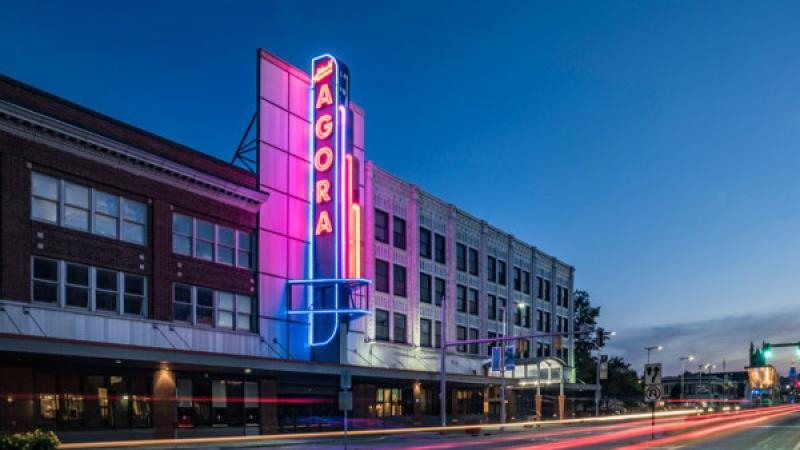 Photo credit: Venue Report.
Cleveland's local music scene is alive and well
Big artists like Taylor Swift and Beyoncé are skipping Cleveland on their 2023 tours, but the city's vibrant music venues are thriving with local talent.
Cleveland was once a hotspot for big artists. The music scene is alive as ever, but big names often opt for Cincinnati or Pittsburgh— but why?
Changing Scene
Cleveland was once a booming city for popular artists. Iconic artists like AC/DC, Pink Floyd, Prince and Michael Jackson have held some of their biggest concerts in the heart of Cleveland. From 2014 to 2022, Cleveland even held a spot on the 25 highest-grossing tour list.
As the U.S. recovers from COVID concert restrictions, big artists have announced tours for the first time in years. Taylor Swift's "Eras" Tour and Beyoncé's "Renaissance" Tour were two of the biggest returning tours of 2023, making up over 200 show dates in over nineteen states. 
Despite their extensive tour lists—especially for Swift, who played multiple nights in certain cities—the closest the "Eras" Tour was to Cleveland was her concerts in Pittsburgh, Pa. and Cincinnati, Ohio. Beyoncé skipped Ohio entirely.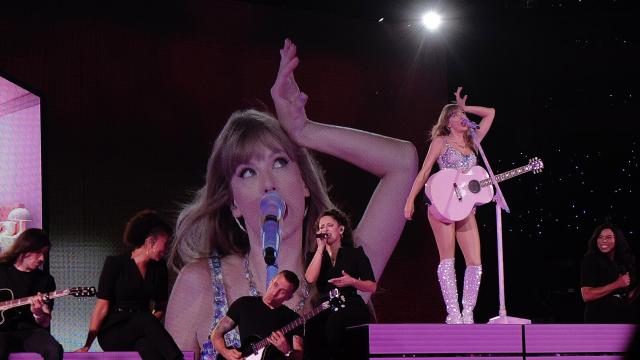 The Middleman
According to James Carol, Talent Buyer for The Beachwood Ballroom and Tavern, Cleveland has become the middleman for many big artists. Detroit, Columbus, and Pittsburgh are all within three hours of each other. Carol said that many artists skip Cleveland with the expectation fans will go to their concerts in nearby cities. He also outlined how artists strategize which cities to skip in order to increase ticket value on their next tour. It seems cynical, but as Carol explained, if an artist continuously returns to the same city, they may not have the same turnout as the previous visit. 
Denny Young, President of The Elevation Group, told News 5, "In the old days, artists would play 150 shows a year, and there's very few artists that tour at that volume now. So they're hand-picking where they believe they're going to sell the most tickets and generate the most revenue and have the most efficient opportunities on the expense side. It's still a business at the end of the day."
Young said he is not sure what would make Cleveland more economically attractive for major tours, but applauds Cleveland for still hosting major tours like Metallica, the Eagles and Madonna this year. 
However, when it comes to seeing one of the most popular tours of the year, fans of Taylor Swift wish she chose Cleveland over cities nearby.
Jenna Elias is a Cleveland native. She said she spent hundreds of dollars this year on travel to see popular artists in other states. 
"I was kinda upset she [Swift] didn't come to Cleveland because it would've been nice not having to pay for a hotel in Pittsburgh and spend money on gas to drive there," Elias, 22, said.
To see Taylor Swift this year, she had to purchase a ticket, book a hotel, drive to Pittsburgh, and pay $100 just to park. Elias also saw Korean pop singer and member of BTS, Shuga, in Chicago. To see Shuga, her expenses included the ticket as well as travel. 
Jenna estimated that she spent more than $700 on just those two concerts. It would have been a lot easier on her had Swift's "Eras" Tour come to Cleveland.
Sprawling Small Venues
Although 2023 has been a disappointing year for fans wanting to see their favorite artists live, Cleveland is still responsible for the birth of many iconic bands and musicians from various genres. 
Over the years, many famous artists -- including Kid Cudi, Nine Inch Nails and Bone Thugs-N-Harmony -- started their music careers performing locally in the city of Cleveland and surrounding suburbs.
In 2023, Cleveland was rated number #1 on the Art Vibrancy Index in Western communities. Venues such as The Grog Shop, Beachland Ballroom, The Agora Theater, Mahall's in Lakewood and The House of Blues offer local grunge artists big and small venues to showcase their talent.
Working towards a stronger musical future
Small venues around Cleveland are holding onto their goal of a healthy music economy despite the entertainment dry spell during the coronavirus pandemic. According to Cleveland.com, Sean Watterson and Cindy Barber, owners of The Happy Dog and Beachland Ballroom, are typical of the tenacious entrepreneurs underpinning the recovery of Cleveland's local music venues. They want Cleveland's music entertainment scene to be the healthiest it can be economically.  
In 2021, The Small Business Administration awarded more than $7.5 billion to small businesses in Cleveland during the pandemic. Watterson told Clevleland.com that the grant kept the Cleveland entertainment scene going, but new information needs to be collected in order to make better economic decisions for small businesses. Watterson and Barber are supporting The 2023 Greater Cleveland Music Census. 
Starting this November, Cleveland Rocks is conducting a 2023 Greater Cleveland Music Census, a regional survey of all entertainment scenes in Northeast Ohio. The foundation is asking anyone who lives in the region and is a professional musician or supports local music and is over the age of 18 to take the survey which will be used to build a local music database.  
According to the Cleveland Rocks website, the goal is to make the regional music community more data-driven. They want the music community in Greater Cleveland to be just as powerful as in other big music cities.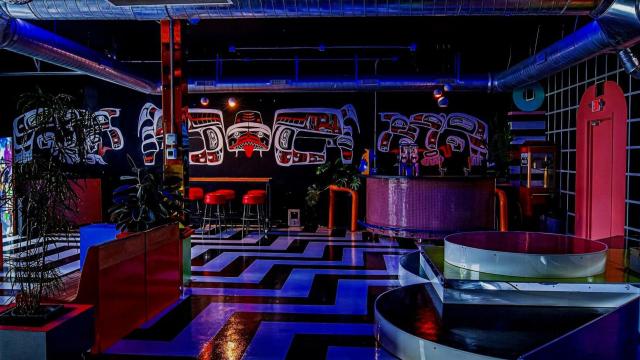 Cleveland may not have Taylor Swift or Beyoncé this year, but its music scene is still alive and well. The city proves you do not need heavily produced concerts in order to enjoy music. 
If you're looking to experience music at a local venue in Cleveland, visit Songkick for currently touring artists.