Image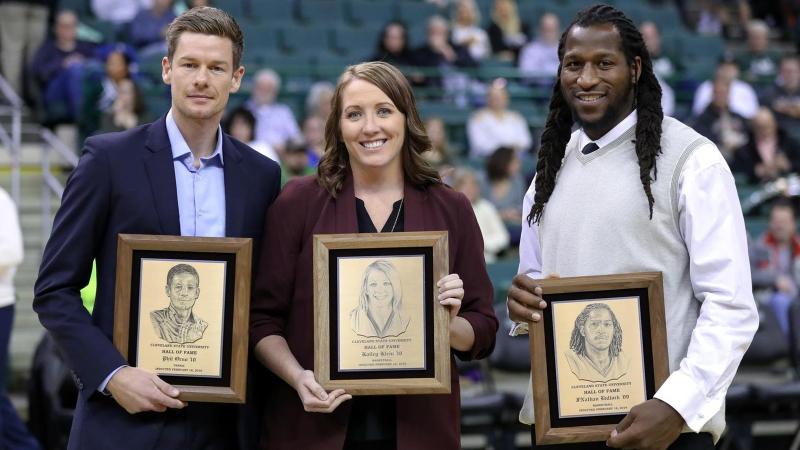 Credit: Viking Athletics
Viking Athletics announces changes to the Hall of Fame
Viking Athletics added three new categories to the Hall of Fame
The Cleveland State University athletic department has announced new categories in the Hall of Fame. The additions allow CSU to broaden the tradition of honoring student-athletes, coaches and staff members.
The revamped Hall of Fame adds three new categories that recognize CSU Alumni: a Lifetime Achievement Award, Team Excellence, and Championship Moments.
Tyler Jones, deputy director of athletics for external operations, along with a committee made up of alumni, current coaches, former and current administrators made the decision to expand the Hall of Fame.
"Engagement was our intent," Jones said. "By expanding our Hall of Fame, this affords us an opportunity to engage with more of our distinguished alums and former coaches and staff."
Part of this effort includes allowing CSU fans to nominate former student-athletes, coaches, and staff for consideration to the Hall of Fame. CSU fans will also be allowed to nominate individuals for the Lifetime Achievement Award.
The new categories and allowing CSU fans to nominate athletes and staff is designed to strengthen the CSU community. It comes at a time when athletics and its supporters are facing the unprecedented challenge of the coronavirus pandemic.
"We are trending towards announcing a Hall of Fame class prior to the end of the year," Jones said. " We are still discussing how we anticipate acknowledging our hall of fame class due to COVID-19 implications."
Nominations for the traditional Hall of Fame and Lifetime Achievement Award closed Oct. 6. Final decisions are being made now for this year's class.