Image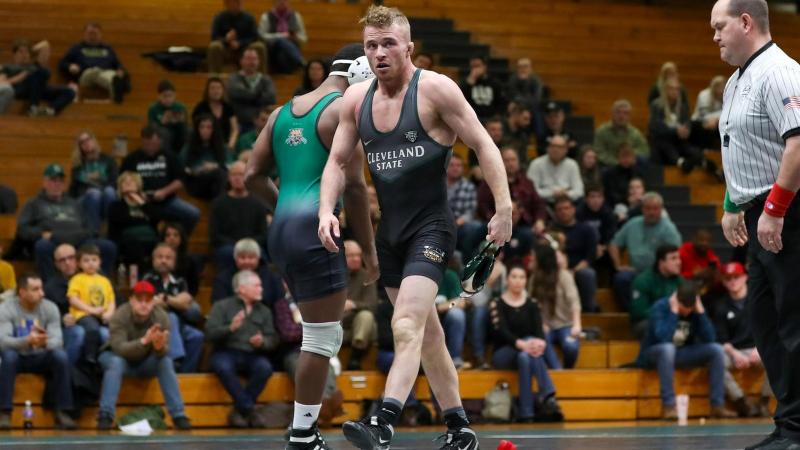 Credit: Justin Patrick
CSU's Justin Patrick granted eligibility for sixth NCAA season
Patrick is ready to give it his all in his sixth and final wrestling season, granted by the NCAA after an ACL tear caused him to miss his senior season.
Justin Patrick, a member of the Cleveland State University wrestling team, was recently granted a sixth season of eligibility by the NCAA after an ACL tear caused him to miss his senior season.
A sixth season of eligibility is very rare in the NCAA because a fifth season is typically only obtained by redshirting during your freshman year. The NCAA will only grant a sixth season of eligibility if a student missed more than a year due to circumstances beyond the control of the student-athlete. 
Patrick graduated from the University of Buffalo before making the switch to the Vikings for his fifth year of eligibility. He was able to compete for a fifth season since he was redshirted his freshman year at Buffalo.
"I am extremely grateful for the coaching staff here at CSU who took me in regardless of knowing the risk and possibility that this circumstance brought about," Patrick said. "With their help and confidence in me, I am now able to compete one last season here at CSU."
While attending the University of Buffalo, Patrick tore his ACL near the end of his junior season. At the beginning of his senior season he was advised to forgo the season, as competing was not worth the risk of a potential reinjury.
Due to the ACL tear at Buffalo, Patrick was able to request a medical hardship waiver from the NCAA. With efforts from CSU and Buffalo's Compliance Departments, a strong case was sent to the NCAA.
"Another vital contributor was my athletic trainer back at Buffalo, Mike Lawther," Patrick said. "Mike kept daily documentation on my rehabilitations and anything that pertained to my ACL injury."
The medical hardship waiver took a while to process because the NCAA was overwhelmed creating COVID-19 rules and regulations for collegiate athletes. However, after hearing back from the NCAA and with new guidelines in place, Patrick is ready for one last season of wrestling at CSU.
Patrick and the rest of the Cleveland State wrestling team will compete this winter at a start date to be determined.