Image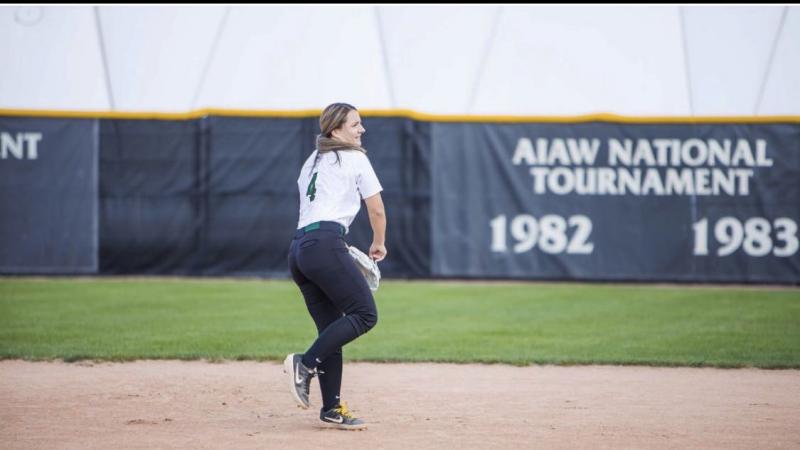 Photo courtesy of Hallie Ward
COVID-19 awards spring senior extra year
COVID-19 has had a huge impact in the sports world over the past couple of weeks. From shutting down all the major pro sports, to ending the seasons of college kids, it has certainly not been easy for a lot of athletes. 
News got better for college seniors who play spring sports when they all found out that they would be granted an extra year of eligibility by the NCAA. It would be up to each individual conference on whether to grant it. 
The Horizon League, where the majority of Cleveland State University athletic teams compete, did grant seniors their extra year. Now seniors have to decide whether to take the year or move on and continue their life after college.
Hallie Ward, a senior outfielder for the Cleveland State softball team, is one who has declined the extra year and will end her academic and athletic career.  She said that even though it is a huge blow, it just feels natural to graduate on time. 
"I will be graduating in May so I feel like a true senior," she said. "In short, it feels like a natural end. Throughout the year, I have been preparing for my life after college, so returning to Cleveland State honestly feels like I would be going backward."
Saying no to the extra year was hard for Ward to do. While she would have loved to play one more year with her sister Lindsay, she said it's something that needed to be done for her future.
"Saying no to an extra year is really difficult because I never had any closure," she said. "It's also hard because I know that my sister will be returning, but I know that I need to do what is best for me and my future along with taking care of my body and knowing my limits."
Ward and her team were in Florida playing in an early season tournament when the news came down that all spring sports had been canceled. As the news kept trickling in, it was just a devastating blow for Ward. 
"At the time, we didn't know that our season was officially canceled, but I remember being in shock and feeling scared," she said. "I truly felt heartbroken and again just in pure shock. It still doesn't feel real. But being on the road and hearing how dangerous this virus is was really scary, and walking through the airport with my team I felt really paranoid knowing we could all be exposed to the virus."
Ward has been playing on the Viking softball team with her sister Lindsay for the last two years. Hallie said playing with Lindsay was a special thing to do. 
"Having the opportunity to play at every level with my sister was special," she said. "Playing with Lindsay has always felt so natural and pure. It has truly been the best experience of my life. Through good times and bad, she has been my rock and is the reason why I have continued to play over the years." 
Hallie has played softball throughout her whole life which, she said, has given her a lot of takeaways.
"The main thing that I will take away is all the relationships that I've made with the greatest people I ever met," she said. "Regardless of the experience, the people I met -- my coaches, teammates, and even other athletes -- have made my experience so special."