Image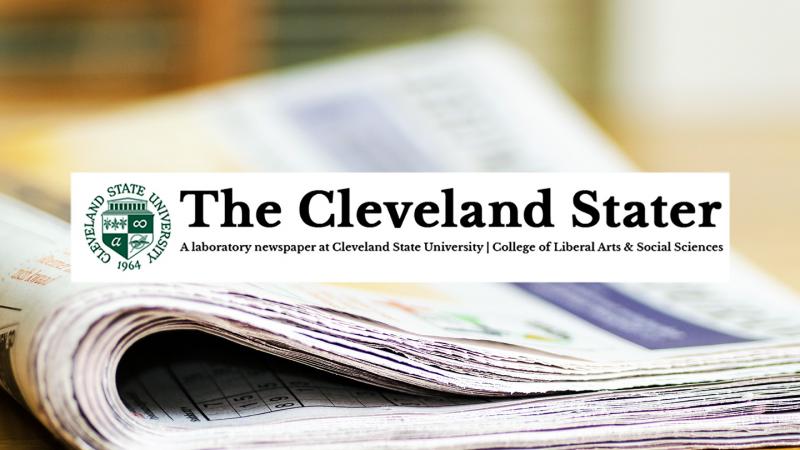 The ultimate guide on what to watch during quarantine
(Editor's Note: This article was written for Leo's Jeffres' Specialized Writing class.)
Let's be honest: despite the plethora of technology we have at our fingertips, it can still get somewhat boring to be at home during quarantine. You've probably already gone on your third walk at the park today and scrolling through social media feeds can only be interesting for so long. And it seems like whenever you need a good TV show or movie to watch, you just can't seem to find one on Netflix or Hulu!
Well, I'm here to help you with that. If you've found yourself itching to get into a new TV show or movie, but just not finding anything that has sparked your interest, keep reading.
Below, I've dug up a few favorites from three different streaming/viewing platforms: Redbox, Netflix, and Hulu. These seem to be the most accessible for many people (especially if you've got that student discount on Spotify where you get Hulu for free!), so there's no need to go out and sign up for an HBO subscription to watch. So, ditch the smartphone, make some popcorn, and curl up to some good TV!
REDBOX:
Knives Out (2019) 

If you're looking for a silly movie with a star-studded cast, crazy antics, and plot twists from left to right that will keep you interested throughout the entire film, then this movie is for you. The basic premise is as follows: after a famous author is found dead in his home, Detective Benoit Blanc (played by none other than Daniel Craig) arrives to investigate. But, as he works to uncover the answers, he comes across a plethora of family lies that lead to more questions than he could have ever imagined. The plot may sound dark, but with Rian Johnson's direction, humorous writing, and acting from stars including Chris Evans and Toni Collette, it will have you laughing and in high spirits in no time.
Little Women (2019) 

I get it: another "Little Women" adaptation? But in all seriousness, you don't want to miss out Greta Gerwig's recent adaptation of the beloved classic story of the March sisters. If you're unfamiliar with the premise, it's about the four March sisters – Amy, Beth, Meg, and Jo – as they navigate life during and after the Civil War with their family and friends. It's the perfect movie if you're looking to watch something heartwarming with friends or family. And don't worry: Gerwig adds just enough to change the story up just a tad to make it more interesting but without losing the original storyline.
I Still Believe (2020) 

Now, I have to admit, this one's a tearjerker. Based on the true story of singer Jeremy Camp's journey with his wife Melissa Camp, this movie shines a light on the message that hope is always there in the midst of the toughest situations (something that I believe a lot of us need to hear, especially now).
NETFLIX:
Outer Banks (2020) 

Listed as #1 in what people are watching on Netflix in the U.S., "Outer Banks" has gained some traction and attention. The show follows a group of teenagers "from the wrong side of the tracks" who find a treasure map that may lead them to a buried, ancient secret. This TV show is perfect if you're looking to dive into a show that isn't too lengthy, and if you're into the coming-of-age genre.
The Perks of Being a Wallflower (2012) 

Another coming-of-age classic that is based on the book of the same name by Stephen Chbosky. Meet Charlie, a shy, 15-year-old who has just entered his freshman year of high school. He's not adjusting well and hasn't made a lot of friends, until he meets two seniors who take him under their wings and welcome him to the fun side of high school and to the real world. With a talented cast and a killer soundtrack, it's no wonder that many people jumped to rewatch this as soon as it dropped on Netflix. So, don't wait – go watch it before it's taken off!
Derry Girls (2018) 

If you're looking for a more lighthearted show that leans toward the shorter side (and features some great accents), then you have to watch "Derry Girls." It's a British sitcom that takes place in Derry, Ireland, in the 1990s, focused primarily on a group of ragtag teenagers as they navigate an all-girls Catholic high school during the end of The Troubles. There are only two seasons so far with six episodes in each, averaging about 25 minutes per episode. A good soundtrack, hilarious jokes, and characters that you'll grow to love, there's not much to not like about this show.
HULU:
Little Fires Everywhere (2020) 

You might have already heard about this show, because critics have been loving it lately. Set in Shaker Heights, Ohio, in the 1990s, the show focuses on

"the intertwined fates of the picture-perfect Richardson family and an enigmatic mother and daughter who upend their lives," according to Hulu's description. It's the perfect drama to sink your teeth into, especially when you've been stuck at home for a while. Plus, with only one 8-episode-season so far, it won't take too long to get sucked in.
Normal People (2020) 

Yep… another tearjerker and another coming-of-age show, but a good one! Based on Sally Rooney's best-selling novel, it introduces us to Marianne and Connell, two teenagers from the same small Irish town but vastly different backgrounds. We see their relationship begin as acquaintances, to friends, to something even more – but with all the complexities and drama that many relationships have. Again, spending most of our time at home is the perfect time to indulge in the newest drama show, and I highly recommend that this be one of them.
Parasite (2019) 

I thought it would be appropriate to end this list with the Academy Award-winner for Best Picture! If you haven't heard of this movie, where have you been – just kidding. Directed by Bong Joon-Ho, the movie focuses on the Kim family, a poorer family struggling to stay afloat, and their attempt to trick the wealthy Park family into making them their servants. But their plan unveils a dark secret about the Park house that threatens to turn everything upside down. The film seamlessly meshes comedy, thriller, and drama together for (in my personal opinion) one of the best films of the last decade. You won't want to miss this one.
Not knowing what to watch on Netflix or Hulu can be the worst, especially while stuck in a stay-at-home order – that's why I hope that at least one movie or TV show on this list has piqued your interest. Happy watching!