Image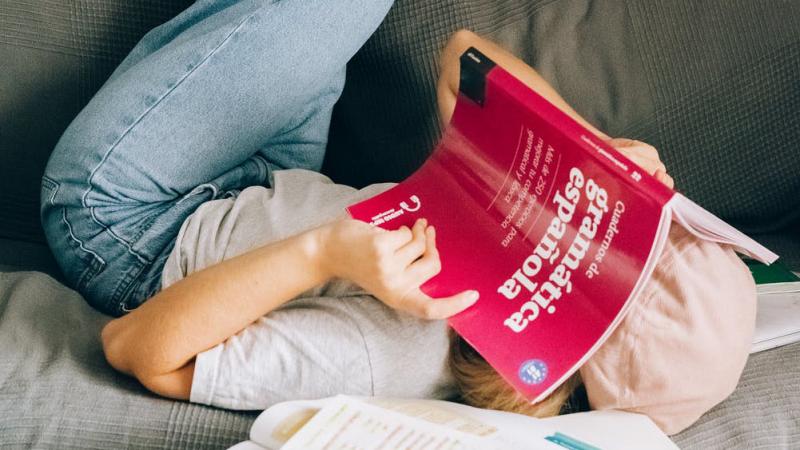 Olya Kobruseva | Pexels
Should a foreign language be a required course for your major?
A required foreign language course doesn't make a lot of sense to many students.
As a college student, taking a lot of classes can be challenging. But taking a foreign language class can be a challenge of its own.
Taking a foreign language class in the 15-week semester window is intense, especially if you are not familiar with the language. And what can you actually learn in that time? If it's about taking a language without having to master that language, then why have the requirement at all?
"I think foreign languages should not be a requirement for earning a degree, because of all the other classes we have to take," said Tayma Abukwaik, a 19-year-old freshman. 
Senior Jack Brancatelli, 25, is down to his last five classes, and he has a foreign language course that he is currently taking. 
"Of course a couple more classes getting between me and my degree is annoying, but getting a worldly perspective on other cultures is important, especially as Americans," Brancatelli said. "I sympathize with people who just want to finish and get their degree."
Clearly, students have mixed feelings about the foreign language requirement.
"The experience is great, but the workload itself is a bit excessive," Abukwaik said. "I'm happy I decided to take my foreign languages now and not wait until I become a senior because I could only imagine how hectic it would be for me."
Abukwaik's strategy appealed to Brancatelli. 
"If I could drop my foreign language credit right now, I would and it would be a huge weight off my shoulders," Brancatelli added. "I put myself in this situation by waiting until my senior year to take my foreign language class, so I have to make the best of it." 
Taking foreign language courses during their freshman or sophomore year seems to be the preferred route.
"I'm a freshman and I figured I'd take my foreign language courses now and get them out of the way," said Maya Jallod, a 19-year-old business major. "I'm currently taking six classes, so the workload is heavy, and I wish foreign languages were not a requirement, because it's an unnecessary credit." 
Perhaps unnecessary, but not without value.
"Getting to learn about a culture and language different from my own is something I'm so thankful for, and is a nice break from the bubble that all my other classes exist in," Brancatelli said. "I have to take it, so all I can do is appreciate the importance of the experience and work hard to do it well."