Image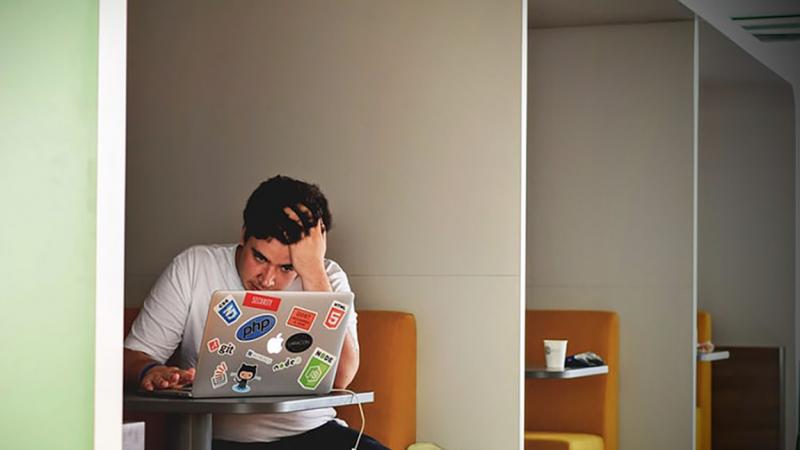 Credit: Tim Gouw
The Pass/Fail option is about much more than a student's grade right now
With many students struggling to juggle school, work and personal life in the middle of this coronavirus pandemic, having the Pass/Fail option can ease anxiety
Cleveland State University, after some debate, is offering the pass/fail option for the Fall 2020 semester. To receive a satisfactory grade in a course, undergraduate students must have a C or better, and graduate students must have a B or better. 
The Fall 2020 requirements have changed from the Spring 2020 pass/fail option. In the spring, undergraduate students had to earn a grade of a D or higher, while graduate students had to earn a B- or higher to receive a satisfactory mark for a class. 
Coping With the New Normal
Both students and professors are dealing with a way of teaching and learning that is foreign. While Zoom meetings are not a terrible substitute for in-person classes, they are not as engaging and they feel distant and empty compared to a traditional classroom or lecture hall. 
Students do not have access to the same resources, like the library or computer spaces, in the same way they have in the past. Some also have to do online learning while dealing with spotty internet, loud roommates and other at-home stressors that are usually removed from the classroom environment.  
As the pandemic continues on without a clear end in sight, the pass/fail option can be a lifeline for some students. Many people have been struggling to cope with the pressures brought on by COVID-19 and that struggle can be reflected in a students school performance. 
Easing Anxiety 
The coronavirus pandemic has sparked anxiety for many. Anxiety from worrying about personal health, the health of loved ones, food or other supply shortages, job losses or other financial difficulties. Anxious feelings have been further exacerbated by social distancing and self-isolation which has stirred feelings of loneliness for many people. 
If a student is struggling with acute or chronic anxiety throughout the pandemic it can have meaningful impacts on their performance in classes and the grades they receive. Anxiety can both emotionally and physically impact students, causing difficulty sleeping, changes in appetite, worsening physical or mental health problems and increased substance abuse.
Both the physical and mental effects of the pandemic, quarantining and isolating put students at risk of underperforming in classes, and receiving lower grades than usual. 
Receiving lower grades can also have an impact on a student's GPAs, which can impact a student's prospects entering into future programs, as well as maintaining eligibility for scholarships at CSU. 
Several renewable scholarships that CSU offers students, including the President's Award, Provost's award, Freshman Scholar Level One and Two, Viking Voyager and the Honors Program have minimum GPA and credit hours per semester requirements for students who want to continue to renew scholarships. 
The pass/fail option makes it easier for students to maintain their GPA during the semesters it is offered, and can ease worry about losing a scholarship or financial aid in the midst of a pandemic, and help facilitate a learning environment that students can be engaged in. 
The Disadvantages
One suggested disadvantage of the pass/fail option is that students will not be as incentivized to work to the best of their ability in a class. If C level work is essentially the same as A level work with a pass/fail option, then students will aim to do the bare minimum to earn a C. 
This argument disregards the fact that many college students, studying topics that they plan to pursue for a career, genuinely enjoy and are interested in what they are learning about. Student's are not simply incentivized by a good mark on an essay, but by learning knowledge and skills that can lead to a successful career in their work field. 
It has also been suggested that pass/fail grades may not look good on a college transcript when students apply for advanced programs, like medical residency. However, CSU has already exempted multiple upper-level courses that pre-professional medical students take, eliminating that potential problem for some students. 
The pass/fail option is an important option to offer students in the middle of a pandemic. It can help alleviate anxiety over grades and scholarships, while potentially facilitating a more engaged classroom experience while students and teachers try to adjust to the new way of learning.