Image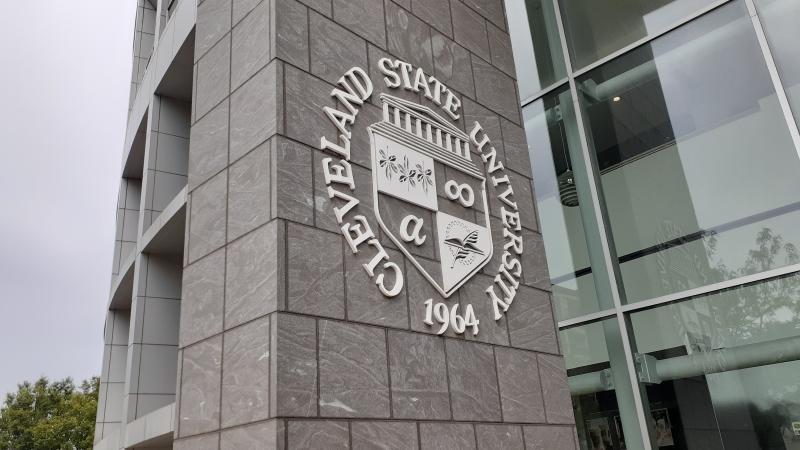 Credit: Abraham Farraj
Opinion: Returning to campus at CSU should concern students and staff
It's possible campus could be shut down again due to a rise in COVID-19 cases across Ohio.
After being on campus for the start of the fall semester, I am concerned about the overall well-being of CSU students, faculty and staff as they return to campus. While most people are wearing their masks, there are still a number of them asserting a right not to mask up despite the looming threat of COVID-19 and the delta variant.
As soon as I had transferred from Cuyahoga Community College in March of 2020, the coronavirus pandemic reached a point where people around the world quarantined themselves at home. This put students such as myself in a position to learn virtually and therefore, I had never gotten the chance to sit down and learn in a classroom on campus. During the 16 months I was at home for class, I deeply anticipated the day I could head over to campus under better conditions. 
On August 23, 2021 I was on campus for the first time. Since all of my classes for the next few months will take place in the Music and Communication Building, that's where I ended up getting my first in-person experiences as a CSU student.
What I noticed was that this building is large and connects to places such as the Student Center and a food court, where people are almost forced to be in close proximity with one another. Seeing this worried me, as I thought about the ongoing global fight against the pandemic and the precautions people seem to be avoiding. As of this writing, there are over 1.2 million cases reported in Ohio alone, with approximately 123,000 coming from Cuyahoga County, per The New York Times. 
However, some students at CSU seem to be confident in having a regular experience through the fall. "I think there's a good 80 percent chance things are okay," one sophomore student, 19, said. "As long as people keep their masks on and practice a safe distance from each other, there shouldn't be much to worry about."
Some of the measures CSU have taken in order to protect the community have involved requiring students to wear masks indoors, strongly encouraging students, faculty and staff to get vaccinated, offering surveillance testing on the first floor of the CIMP (Center for Innovation in Medical Professions) building, and offering assistance through the Counseling Center as well as support for employees through Impact Solutions.
These measures are enough to make many people optimistic going forward.
Despite all of this, I'm worried about how serious they'll be taken. If students want to stay on campus past the fall semester, then it is going to take a great effort to practice safety protocols to protect ourselves and others from getting the virus.