Image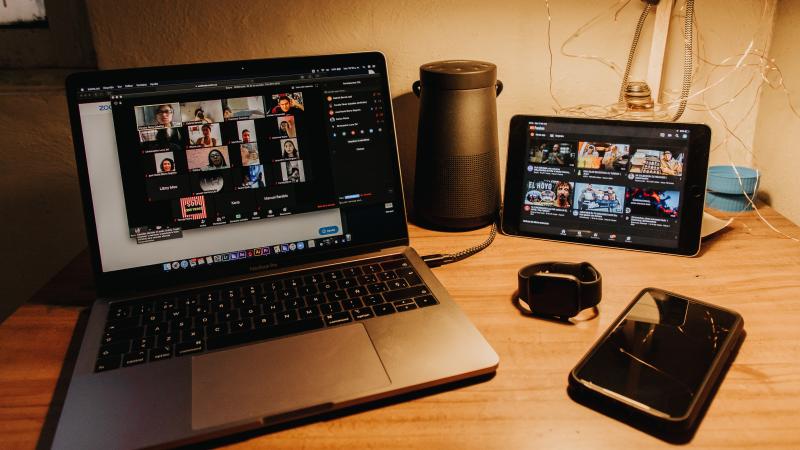 Credit: Gabriel Benois | Unsplash
Comment: Remote and Zoom classes have drastically changed how we learn. Is it for the better?
Since the coronavirus pandemic started, schools across the world have transitioned to either remote classes or use technologies like Zoom to meet "face-to-face" through video. This has drastically changed how students learn and handle the workload of college.
I remember when CSU shut down mid-semester in 2020, spring break got extended another week because no one knew how we could continue classes. There was a gloomy aura surrounding school because everyone was collectively confused about what to do.
The administration settled on a mix of online teaching with no real time component, and face-to-face class meetings on Zoom (Panopto, etc.). Ever since then students have had to adapt to a completely new style of learning. 
When classes restarted it was new for everyone. I remember one of my professors wasn't tech savvy and struggled with reformatting his class and having to teach a new way. This made it harder for students to keep up since our professor also had to learn new things now too.
I have appreciated Zoom only for the reason that I can still at least see my professor and classmates, so we can have close to normal discussion in class. Other than that it has brought a lot of negatives to dealing with classes.
It has taken a lot of motivation to keep up with coursework and just showing up to class in general. One would think since it's easy to just open your laptop and hop into class that students would go more, but looking at a screen over and over all week has become so monotonous. 
It doesn't make me feel I'm going to do something important, instead I feel like a mindless zombie just being fed information from a screen like I live in a dystopian society. It's also easy to just wake up right before class starts and just hop on without getting ready for the day which makes me less productive. 
Also, since students at home are surrounded by all types of distractions it makes it hard to stay glued to a screen which then makes it difficult to retain the information they're meant to be taking in and engaging with.
Since it all leads to having lack of motivation, that mindset transitions into the work too. It is hard to do your best in assignments when it's hard to get into the productive mindset. It has made me procrastinate more than ever and there hasn't been anything to make it better.
Remote classes with no face-to-face component (i.e. so-called "asynchronous remote" or "online" classes) are even worse in making a less productive outlook on coursework. I didn't know how much I cherished having verbal reminders from professors about things that need to be done. 
Working a lot and other responsibilities make it hard to stay on top of emails and blackboard notifications. When I have a professor keeping me up to date in person or even over Zoom it has always kept me on track but with online classes that is taken away.
Another negative about asynchronous remote classes is the experience takes away all social aspects from school and makes it extremely hard to get to know your professor or classmates. This makes it very difficult to want to take part in class since there is no connection to it.
The college experience throughout the pandemic has been lacking in every sense with only minimal to no purpose to be on campus and be physically in class.
I know I and others are excited to get back to normal soon and feel like it is worth it to be keeping up with class again.