Image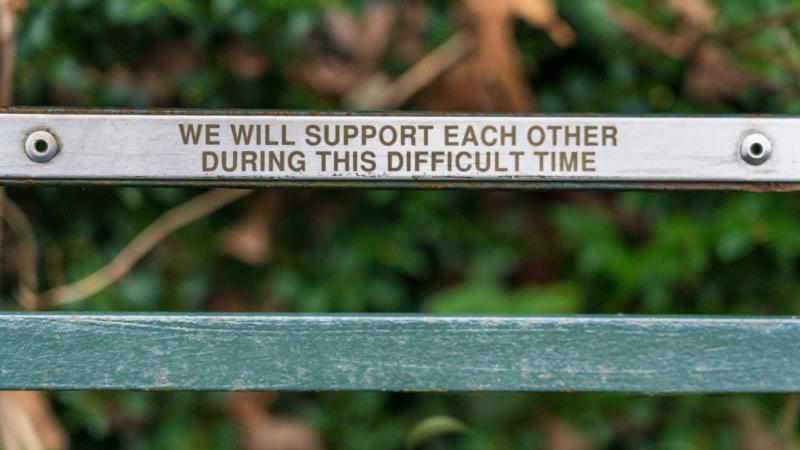 Credit: Unsplash
Life before COVID seemed so simple
Life before COVID-19 seemed so simple. Everyone was able to do whatever they pleased whenever they wanted to. Now since everything has changed many of us long for those days when we had the freedom to do whatever we wanted. When the pandemic first began, I wasn't too worried. I kept going to my classes and to work. Then, everything changed. Summer plans were cancelled and I spent most of my time at home, the price to pay to keep everyone safe.
School shut down and classes shifted online. I work at a grocery store and things were nonstop with people rushing in. I just wanted things to calm down and that did not seem like it was going to happen for a very long time. News about the virus, statistics on infections and deaths, and new symptoms was unsettling. After every cough, I wondered if I had the virus.
Being separated from other people was the toughest pill to swallow. My sister lives in Canada and we had not seen her much before the border closed. Now, a year and a half has passed and we still have no idea when we can visit again.
Recently, we had a death in the family and we had to delay any memorial. Losing a family member at any point is hard for people but during a pandemic it's even harder. The pandemic has hit many families hard without being able to see family members and that can be tough for some people. From having members in the hospital and not allowing any visitors and when something bad happens family cannot be there with them.
My sister is a nurse in a small town in Canada. She knows how bad things can get but she has to face things with no support system. Video chatting helps but is no substitute for seeing her face to face. I miss the time we used to laughing and just being together. Not only has it been hard for us here she has struggled with being isolated from her friends and family. Hopefully, soon we are can see her. I guess the most important lesson learned from this pandemic is to cherish the time we have with the people that we love.