Image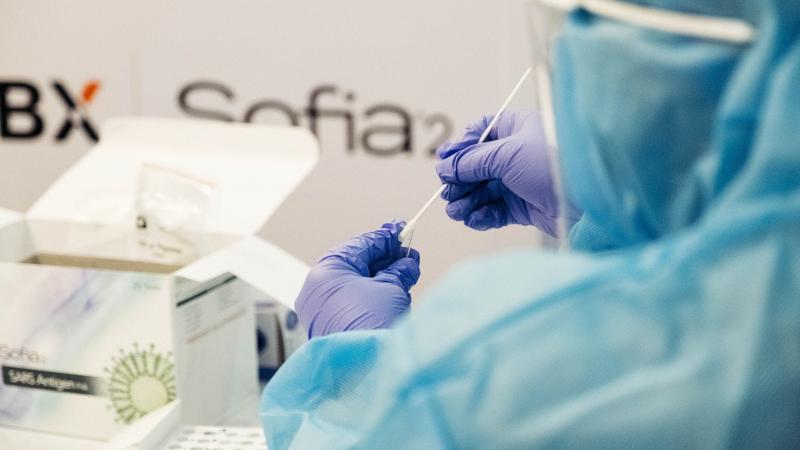 Credit: JC Gellidon
How COVID-19 has affected CSU's School of Nursing
Nursing students are our future heroes.
Nurses have been some of the most essential workers since the coronavirus pandemic started early last year, perhaps changing healthcare forever.
Before vaccinations started dispersing, nurses were one of the last lines of defence against COVID-19. How then was nursing school preparing students for the future, despite the pandemic?
Dr. Joan Niederriter, PhD, MSN, CMSRN, RN-BC is an associate professor of the School of Nursing (SoN) at Cleveland State University.
Dr. Niederriter is used to being hands on with her nursing students so they can get the real experience of being a nurse. However, the pandemic made her have to teach a different way. 
"Switching to online Zoom was challenging as we were already halfway through the semester," Niederitter said, about CSU's decision to move off campus after spring break in 2020. "We had to make a total change in how we were going to teach classes."
The School of Nursing instructors worked together to develop other ways to manage teaching students in a virtual platform with the challenge of monitoring many students through a computer screen.
"On Zoom, it is difficult to monitor 80 students," Dr. Niederriter said. "I can't have a class discussion and see if people are actually on the Zoom." 
Niederriter was frustrated by the distance Zoom put between her and the students.
"I know that some are on the screen in class with the camera off, but are not really in class," Dr. Niederriter said. "I have ended class and waited until people have left and will see several on the screen, but no one answers when I say something to them."
Dr. Niederriter spoke about the strategies teachers developed to keep class working, sometimes using real-time Zoom, other times recording a class.
"Instructors had to put together Zoom lectures and some ended up changing some of the format with a mix of synchronous and asynchronous depending on the class," she said. 
Labs and clinicals are a critical part of nursing school as labs allow nursing students to apply skills that they have learned and overcome any fears or insecurities they may have prior to working with actual patients. Clinicals are the hands-on, hospital-site portion of nursing school.
"For the lab, at the beginning of COVID-19, students had to watch videos and do assignments to try to learn the skills," Dr. Niederriter said. She added that CSU's nursing labs reopened in June 2020 with COVID-19 protocols in place. "Once the lab was opened back up to small groups, students had to practice and then test out of the skills that they had not been able to test out of yet."
She said the school had to develop a way to teach clinicals online, using alternative formats to allow students to work on clinical thinking skills. 
"This was a challenge as clinicals coordinators and full-time instructors had to redo the entire class," Dr. Niederriter said. "We spent a week working on alternative activities, organizing zoom, and finding simulated patient information." 
Since clinicals have returned, faculty and students have to use the health check app for CSU before going to clinicals. Nursing students and faculty must follow the hospital protocol for PPE [personal protective equipment] with masks and shields, and, in line with CSU's COVID-19 protocols, they must maintain the 6-feet distance when in the halls, charting and in lounge areas. 
Niederriter pointed out that students are not allowed on COVID-19 specific floors and are not allowed to take care of coronavirus positive patients or those who are waiting for virus test results. 
A student's perspective
Senior nursing student, Leanna Gentry said coronavirus has provided special learning opportunities for nursing students.
"This pandemic has been a huge learning opportunity for nursing students," Gentry said. "We had to learn how to quickly adapt to the changing education. We have also learned how strong the nursing community is during this pandemic and how grateful we are to be entering a profession that has a community this strong."
She said she was grateful to be able to learn about the virus and the vaccines, knowledge nursing students were able to use to educate those around them.
Students are to report to the School of Nursing if they have any symptoms, believe they have been exposed to COVID-19, or are diagnosed as COVID-19-positive. The clinical coordinator and undergraduate director along with the student wellness center will discuss quarantine and testing procedures to determine when the student is safe to return. 
Due to COVID-19, many of the community events the School of Nursing provides are on hold.
Hopefully in the fall nursing students and their professors will be able to get back to "near normal," if not normal so students can have the full hands-on experience to prepare them for their careers as nurses.