Image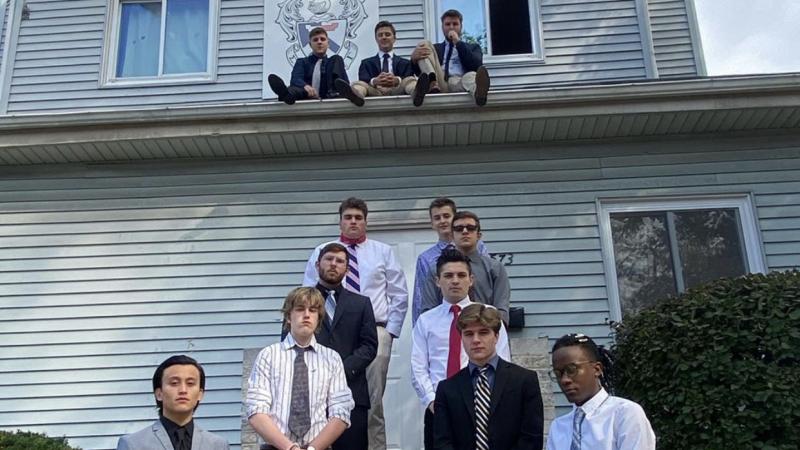 Credit: Sigtaucsu Instagram
What recruiting looks like for Greek Life this fall
COVID-19 alters fall recruitment for Greek life at Cleveland State University.
Greek life at CSU is holding most activities for recruitment virtually this year in response to the ongoing global pandemic. 
"Recruitment this semester was definitely different than we've seen in the past," said Trent Mathews, president of the Cleveland State University chapter of  Delta Sigma Phi.
Before the coronavirus, a typical rush week for Greek life was held in-person with different activities throughout the week, leading up to Bid Day.
CSU has four fraternities and four sororities on campus. According to online surveys and reports, CSU has an undergraduate enrollment of 11,784 and 2% of these students are involved in Greek life. 
Delta Sigma Phi
Delta Sigma Phi held their rush week the week of Sept. 21 through Sept. 25. The events for this week included meet the brothers, cookout in the courtyard, poker night, game night and an invite only event where new potential members are invited by the brothers to a gathering.
The cookout in the courtyard and the invite only event were the only two recruitment activities held in-person, both with social distancing and masks. The other events were held on Zoom. 
DSP president Mathews said many but not all the changes were the result of the coronvirus pandemic. He also pointed out the the fraternity is switching over to "IFC formal recruitment." [Aurora: add in what IFC formal recruitment is here.]
Sigma Tau Gamma
Sigma Tau Gamma held a mix of in-person events and Zoom events during rush week. The new associates of the fraternity received their bids in-person. Those that attend in-person events are instructed to wear a mask, practice social distancing and take their temperatures upon entering. 
"We leave in-person events optional as we are understanding of the fact that there are some who are high-risk or who aren't comfortable meeting up with us," Sigma Tau Gamma member Brian Love said.
Sigma Tau Gamma has been utilizing their social media platforms to interact with individuals and to promote their fraternity. They currently have nine new associate members that they met through this semester's recruitment process. 
Tau Kappa Epsilon
Tau Kappa Epsilon held rush week events in-person with one virtual meet and greet held on Zoom. 
Sigma Phi Epsilon
Sigma Phi Epsilon held rush week events in-person along with a virtual information meeting via Zoom. 
CSU's sororities moved recruitment online
This fall semester, all sorority recruitment will occur online to adhere with CSU's Safe Campus Protocol. Sororities at CSU include Delta Zeta, Phi Mu, Alpha Sigma Alpha and Theta Phi Alpha. 
"Unfortunately, due to the restrictions from CSU, like other on-campus groups, Greek life is unable to hold in-person events this fall," Alpha Sigma Alpha President Megan Keleman said.
Sororities are hoping for a good turnout for recruitment due to Zoom being accessible from any location. 
"People are able to attend Zoom calls from anywhere and are able to feel comfortable in their space," Keleman said. "It offers a sense of security that being in a room with 20 to 40 girls you don't know cannot offer."