Image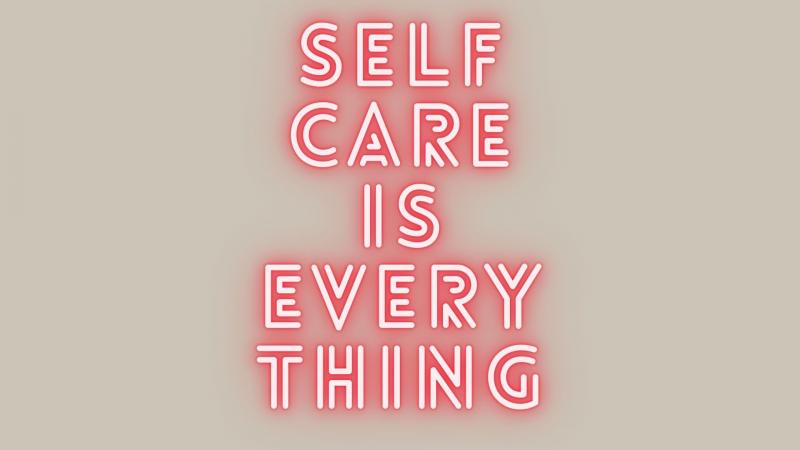 Credit: Jo Murray
Self-care is not selfish. Selfish is selfless
Self-care requires one's self and the ability to show up every day as you.
Self-care is a form of self-respect.
How many of us can honestly say that we take care of ourselves? I think most of us talk about self-care but don't practice taking care of ourselves. The first step with self-care is realizing that it is OK to take care of yourself. When I think of self-care, I think of doing things that make me happy.  The thing with self-care is we all need it. 
Self-care can be as simple as getting facials, manicures, or pedicures to something necessary like massages but it is necessary for your health and wellness. Life tends to get a bit overwhelming and it is so easy to not stop and take care of yourself. Our health is ultimately the most important thing we need to survive and taking care of your health is a huge form of self-care.
The best thing about self-care is that it can be whatever you want it to be and anything you find yourself feeling relaxed about is considered self-care. Self-care reduces stress in all areas of your life. I believe that when you put yourself first, that is a form of self-care. 
I allow myself to have two self-care days a week and during those two days, I do things that genuinely make me happy. I enjoy doing anything that makes me feel good. Sometimes that can consist of just being in bed binge-watching different shows.
Some examples of self-care for your physical body include:
Rest

Checkups at your doctor's office

Eating healthily

Exercising regularly

Massages

Acupuncture

Going for a walk
Whether you have a busy school schedule, work schedule, or are a parent, it's essential to carve out time for yourself, otherwise you will crash and burn. Getting yourself into a routine is highly recommended. Morning routines are essential to having a great day. Eating a healthy breakfast will also set you up to have a more productive day. 
Eating healthy foods can give you fuel to want to work out. 
There's a quote from the self-help classic, "Codependent No More." 
"Self-care is an attitude that says, I am responsible for myself."
To put it plainly, YOU are your responsibility and you should honor that. Self-care is a way to regain focus on important things to you. 
Self-care is different for everyone and most of the time we are so busy with everyday life, we forget to care for ourselves. If you give self-care an honest attempt, I can guarantee you'd feel so much better about yourself.
Self-care is not just about cleaning up your diet or doing something that makes you happy, it's also about spending less time with people who drain you emotionally and take away from your happiness. Always remember to take care and love yourself, because if you don't, no one else will.