Image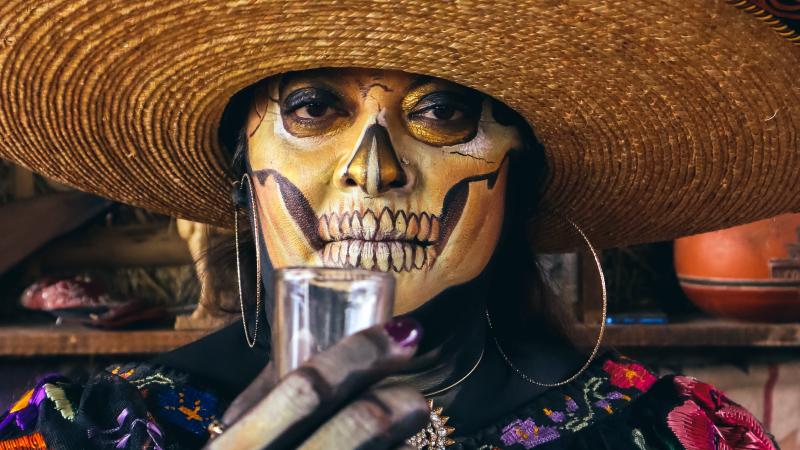 Vanessa Pozos | Pexels
El Día de los Muertos - Day of the Dead
You may be familiar with the sugar skulls of this celebration, but do you know the historical roots and traditions that surround this holiday?
If you don't speak much Spanish, or interact with the culture at all, you probably don't know what El Día de los Muertos means. You're even less likely to know the history behind it. 
While the holiday seems closely related to Halloween, it is distinctly different. Both holidays focus on the thinning of the veil around Samhain, but there are telling distinctions between the two. 
El Día de los Muertos, otherwise known as the "Day of the Dead," is a contemporary Mexican celebration dating back thousands of years. This holiday celebrated on Nov. 1 and 2, is a unique combination of indigenous Mesopotamian rituals and Catholic practices. 
It is believed that those who died went to the Land of the Dead or Chicunamictlán. People believed that heaven opened and allowed the spirits of children passage to the physical world on Oct. 31 and for adults on Nov. 1 and 2.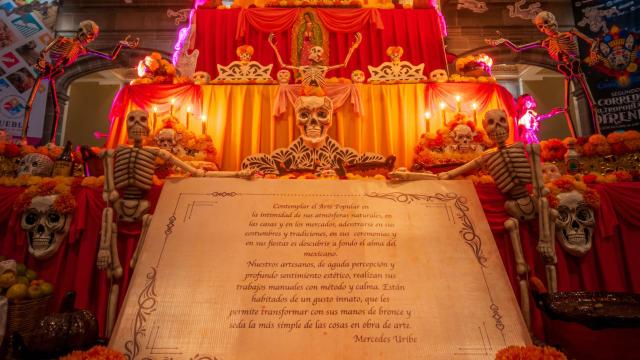 In the Aztec belief system, death was considered a natural part of life, and the spirits of the dead were honored and celebrated, not feared or mourned. This practice is continued today when families gather at the graves of their loved ones, clean the burial site, and decorate them with flowers and candles. They celebrate their ancestors by dancing, singing and telling stories about them. 
The holiday is marked by vibrant colors, food and music. One of the most influential Day of the Dead artworks is La Calavera Catrina, which translates to "elegant skull." 
This ghastly portrait of a skeleton woman donning fancy clothing and a sullen face was created by artist José Guadalupe Posada in protest against Mexican women adopting European clothing instead of their traditional clothing. Thus, the holiday is enveloped in skulls of all styles and hues. 
The Day of the Dead may seem like a superstitious holiday, but the bonds and memories that many people form during this heartwarming celebration are very real. Gathering with loved ones to honor your ancestors only deepens the roots of your family tree and cultivates a community of respect. Maybe next time you visit a cemetery, you'll see the passion behind the lives of the formerly living, rather than the loss they left behind.