Image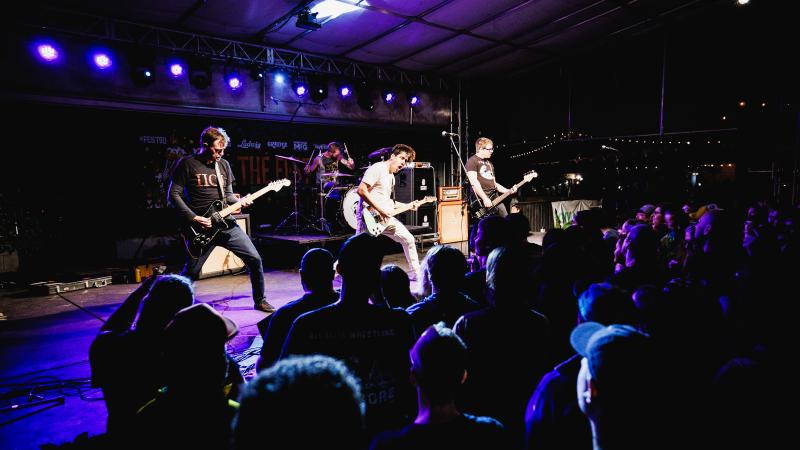 Credit: Tommy Calderon | @tommycalderon
CSU alum Maxwell Stern to headline Brite Winter music festival
"Try to play what you feel. Don't try to do what you think other people want you to do," Stern said. "Be kind and make sure you're doing it for the right reasons. You have no idea where that will take you."
Punk rock takes over The Flats on Feb. 25 for the Brite Winter music festival. One of the headliners is Signals Midwest, featuring the vocals of Cleveland State University graduate Maxwell Stern as the band takes the West Bank stage. 
The Cleveland-born alt-rock group consists of Stern on lead vocals and guitar, Ryan Williamson on bass, Jeff Russell on guitar and Steve Gibson on drums and backup vocals. 
This isn't the first time Signals Midwest has played the annual punk-rock show. They played at Brite Winter in 2013, 2014 and 2017. The non-profit show has hosted over 500 different musical talents over the last 13 years, making this year's ensemble the 14th. The show aims to cut the frostbite of February in Cleveland with lively music and inclusivity. All donations made to the festival are used to reduce the price of tickets, making the festivities more affordable for all.
Since Stern graduated from Cleveland State in 2012, it's been quite a journey, and somewhat unexpected.
"I never really set out to do music as a career. I always thought that I was going to do something else," Stern said. "I always thought the band thing would be more on the side." 
Before he attended CSU, Stern was already making music with his band and they released their first album, "Burn the Blueprints," the same year in which he enrolled in the university. The record consists of the earliest songs made by the group. Eventually, the artists began touring the world from big concert stages to kitchen shindigs. They've created several studio albums together – their most recent album is Dent, which came out in April 2022. 
Stern said that while at Cleveland State he was able to learn many skills that have since improved his career. He used the things taught to him in his graphic design class to create art, and other promotional material, for his band while working from the road.
"Those initial design classes were really fun and informative," Stern said. "It showed me that I could be an art person and also make a life for myself."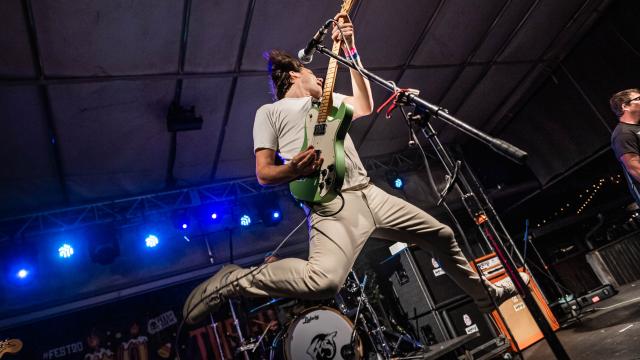 Credit: Jake Cunningham | @couragecophoto. Maxwell Stern with Signals Midwest at the Heartwood Soundstage, Gainesville Florida, Oct. 21, 2022.
Stern took the promotional communications path at the CSU School of Communication. Through the coursework provided at the university, students can expect to learn editing, blogging, media relations and publication skills that can be used to further their professional careers. 
When Stern isn't playing for Signals Midwest, he creates projects for wellness brands. He also works for the DiD Agency as an art director and has filled his portfolio with a wide range of professional work. 
After producing five records and touring multiple countries, Stern said he "has done what he set out to do." He says the band plans on compiling b-sides, outtakes and other songs to make a collections record. When it comes to young, aspiring musicians, Stern suggests doing what you love.
"Try to play what you feel. Don't try to do what you think other people want you to do," Stern said. "Be kind and make sure you're doing it for the right reasons. You have no idea where that will take you."
Festival goers can purchase tickets for Brite Winter here.